Pricing, release date and everything else you might want to know about the Apple Watch.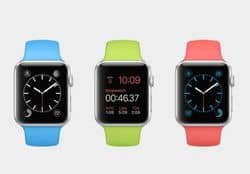 The New York Times dives into a new study highlighting the different bodies and brains that develop in identical twins who share the same sports and physical activities as children but different exercise habits as adults. 

 An intimate look at one Vietnam gay couple's private, symbolic marriage ceremony at the Amiana Resort in Nha Trang. 

 Mo'Nique talks to The Wrap about her upcoming gay-themed film Blackbird. 

 Bill Cosby declares he's "far from finished" in his first video message since his multiple sexual assault allegations surfaced. 

 Secular and humanist organizations file brief with the Supreme Court asking it to overturn bans on same-sex marriage. 

 Irish Catholic Bishop Kevin Doran likens homosexuality to Down Syndrome, says gay parents "are not parents."

 The Atlantic looks at whether Joe Biden will run for president in 2016.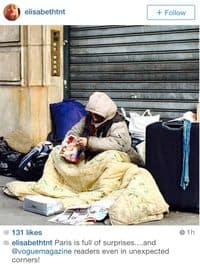 London police have launched an investigation after a man died hours after collapsing at a gay sauna in the city's Waterloo district. 

 Finding a public restroom just got a lot easier for transgender people. 

 John Mayer calls himself a "recovered ego addict" in new MSNBC interview. 

 Vogue editor in hot water after posting Instagram photo of a homeless man reading Vogue in Paris.

 NOM cofounder Robert George says the Republican Party should treat a pro-equality ruling from the Supreme Court like Dred Scott v Sanford. 

 The Chicago Sun-Times looks into Rep. Aaron Schock's $10,053 taxpayer-funded trip to New York with staffers. 

 Wisconsin governor and 2016 GOP hopeful Scott Walker slams Hillary Clinton's "audacity" at using her private email account as Secretary of State. 

 Australian Football League star Barry Hall says the league is ready for an openly gay player. 

 Florida Gov. Rick Scott has banned the state's Department of Environmental Protection from using the terms "climate change" and "global warming" in any official capacity.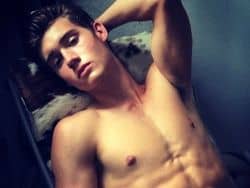 Male model Monday: Jordan Ver Hoeve.

 A look inside the country's first government-run marijuana store.  

 Madonna calls Kanye West the "black Madonna." 

 HBO's long-awaited standalone subscription service HBO Now was announced at Apple's event today. The service will become available on April 12, the same day that the new season of Game of Thrones premieres. 

 Lena Dunham reiterates she won't get married until gay couple can tie the knot. 

 U.S. Rep. Donna Edwards (D-MD) is expected to announce tomorrow her plans to run for Barbara Mikulski's Senate seat.