New poll shows a majority of Kentuckians continue to oppose same-sex marriage.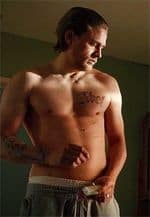 Charlie Hunnam says he has no problem going full frontal. 

 The NYPD is being accused of editing the Wikipedia pages of Eric Garner, Sean Bell, and other high-profile police violence victims. 

 Tomorrow will be a very special Pi Day. 

 A Maryland man will spend four years and eight months behind bars after pleading guilty to stabbing a 15-year-old transgender girl on a Metro train last July. The charge was classified as a hate crime.

 Empire star Jussie Smollett discusses his decision to come out to Ellen earlier this week. "I didn't talk to Ellen so that people could, be like 'oh my God, let's see what Jussie does in his bedroom in his private life.' But I did talk to her so that people understood that they're not alone. That's all."

 Former Florida Governor Charlie Crist considers entering the 2016 Senate race.

 WATCH: Robert Downey Jr delivers 3D-printed Iron man prosthetic arm to seven-year-old fan.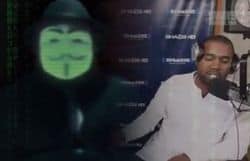 Is hacktivist group Anonymous threatening Kanye West?

 The former members of Oklahoma University's disbanded, racist Sigma Alpha Epsilon chapter are considering a lawsuit against the school.

 Kathy Griffin emailed celebrities asking them to to support her abrupt Fashion Police exit. 

 Will Ferrell: 10 teams, 9 positions, 1 day.

 Buzzfeed's Kate Aurthur on how HBO's new Scientology documentary "outs" John Travolta. "…though outing celebrities is still rare in mainstream storytelling, in Going Clear, a narrative about a religious organization intrusively controlling its members and aggressively spreading its message, the example of Travolta becomes both a fulcrum and an exclamation point: He has served as Scientology's ambassador because they know every personal detail he's ever revealed to them. The church, according to the movie, blackmails him into serving its needs."

 Trans teen Jazz Jennings is getting a TLC reality show.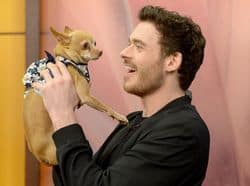 Cinderella star Richard Madden cuddling with a puppy will be the icing on your TGIF. 

 NASA confirms there's a great big ocean under the surface of Jupiter's moon Ganymede. 

 Has the media already bungled Hillary Clinton's "emailgate"?

 Alex Trebek admits "this wasn't not one of our greatest days" after yesterday's Jeopardy featured the winner playing the final round all alone. 

 San Francisco Giants unveil pride shirt for LGBT night.