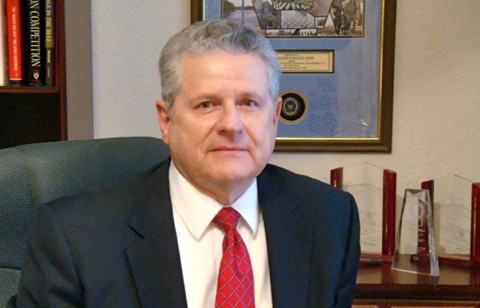 A Texas lawmaker has introduced a draconian anti-LGBT bill almost identical to the one that became law in Arkansas last month. 
The proposal from GOP Rep. Rick Miller (above) would prohibit cities from enforcing nondiscrimination ordinances that include protected classes not contained in state law. 
The Texas Observer reports: 
Texas law doesn't include sexual orientation or gender identity and expression. If passed, Miller's bill would undo LGBT protections passed by numerous cities, including Austin, Dallas, San Antonio, El Paso, Fort Worth, Houston and Plano. Altogether more than 7.5 million Texas are covered by such ordinances. 

Miller's office didn't immediately respond to a request for comment.

HB 1556 is more specific than a similar measure introduced by Sen. Don Huffines (R-Dallas). Huffines' SB 343 would bar cities from enforcing any ordinances that are more stringent than state law, unless otherwise authorized by statute.
In Arkansas last month, a similar bill became law without the governor's signature. Grassroots activists criticized national LGBT organizations for not doing enough to oppose the Arkansas measure, SB 202, which was drafted in direct response to Fayetteville's passage of an LGBT-inclusive nondiscrimination ordinance.  
It will be interesting to see if things are any different in Texas. 
Read the full text of HB 1556, AFTER THE JUMP …