Arkansas Attorney General Leslie Rutledge has given her initial approval to a ballot referendum that seeks to reverse the state's new law preventing local governments from extending non-discrimination protections to LGBT individuals, the AP reports: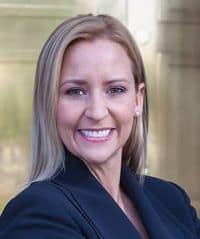 Rutledge's certification means supporters of the measure can begin gathering the roughly 51,000 signatures from registered voters needed to put the proposal on the 2016 ballot. The signatures must be submitted by late July, when the law is set to take effect.
David Couch, the Little Rock attorney who submitted the proposal, said he hoped to begin gathering signatures as soon as this weekend.
"I think there's an overwhelming amount of support not only from the groups of people who might be affected by the law, but the support from the business community has been surprising," Couch said. "I think the people who do business in this state realize this law could be a black eye for this state."
Tennessee has a similar law on the books.