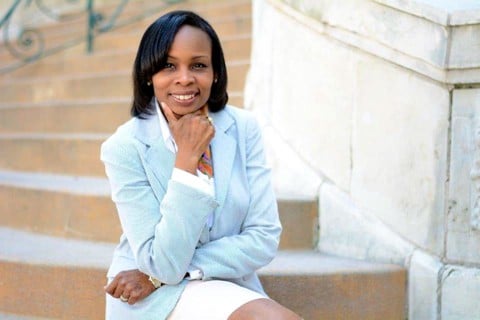 Last week we told you how San Antonio Mayor Ivy Taylor called the city's LGBT protections — which she voted against as a council member — "a waste of time."
We also told you how Taylor, appointed mayor of the nation's seventh-largest city after Julian Castro stepped down to become HUD secretary, issued a so-called apology, only to have it rejected by the Human Rights Campaign. 
Now, with election day approaching on May 9, Taylor has unveiled a plan to finally implement the 18-month-old LGBT nondiscrimination ordinance, which she will present to the council on May 13. 
OutInSA.com reports: 
The two-part proposal seeks to create a Department of Diversity and Inclusion and to appoint a human relations liaison who, according to the mayor, will "provide a single point of contact" for complainants and "not only receive and review all written complaints from the website but will also provide responsive attention by phone and in person to facilitate conciliation between the individual who believes they have been discriminated against and the business, landlord, or agency involved." …

Last October, the mayor appointed an LGBT advisory committee to advise her on developing a process and structure for addressing complaints filed under the nondiscrimination ordinance. It was not until April 21 when Taylor finally met with them to discuss the proposal she is bringing to the City Council.
Read the full description of Taylor's proposal here, and watch a report from KENS-TV, AFTER THE JUMP …