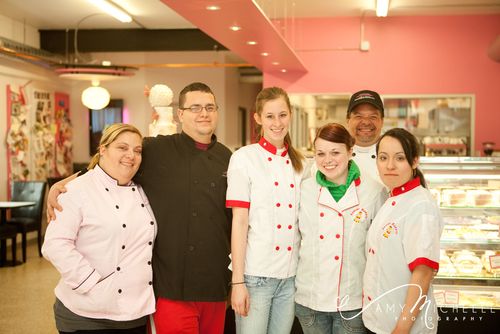 The Civil Rights Division of Colorado's Department of Regulatory Agencies has ruled that Denver-based Azucar Bakery did not discriminate against a customer's religion when owner Marjorie Silva (far left above) refused to write an anti-gay hate message on a cake back in March 2014. 
KUSA reports:
The customer, Castle Rock resident Bill Jack, wanted a cake showing two groomsmen with a red "x" over them and messages about homosexuality being a sin.
Because the shop would have treated any other customer the same way, the state decided the shop didn't refuse service because of the customer's religion.