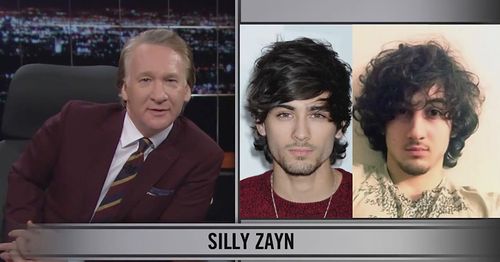 Real Time host Bill Maher brought some racial profiling into his comedy routine on Friday night in a gag that drew gasps from his audience and wrath from One Direction fans.
After expressing faux sadness that Zayn Malik had left 1D, Maher asked, "Just tell me two things, Zayn. Which one in the band were you, and where were you during the Boston Marathon?"
Malik's fans responded with a hefty dose of anger and a #RespectForZayn hashtag.
Watch, AFTER THE JUMP…