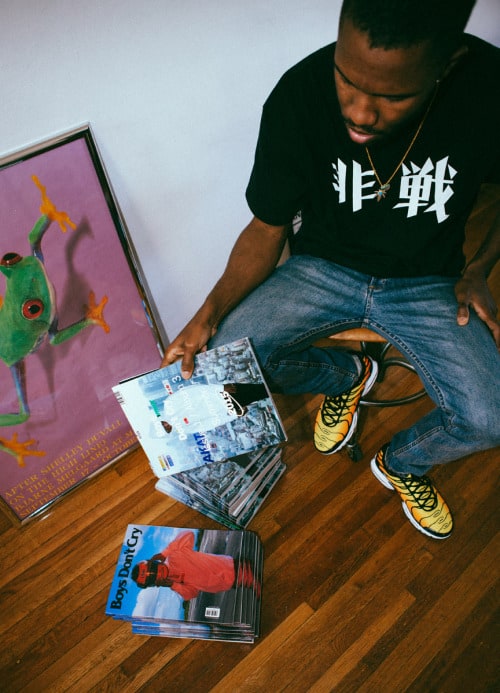 R&B singer Frank Ocean posted images of himself deciding between what appears to be two album covers to his Tumblr account along with the hashtags #Issue1, #ALBUM3, #JULY2015 and #BOYSDONTCRY revealing the title and release window of his third full-length album yesterday reports Spin.
Ocean captioned the two images saying, "I got two versions. I got twooo (sic) versions…" indicating that he is in the final processes of picking an official cover for the album. Ocean has remained particularly mum about the details of his new album except for releasing a demo snippet of a new song called Memrise in November 2014.
Ocean explored homoromantic subject matter in the songs Pink Matter and Forrest Gump on his previous album Channel Orange, leading news outlets and music journalists to speculate on the singer's sexual orientation. Ocean later confirmed in an open letter, which was originally intended for the liner notes of Channel Orange, published on his Tumblr page affirming that his first love was with a man. Few details exist concerning Ocean's new album Boys Don't Cry, but the title may indicate that the singer may continue to explore these themes further.