Grindr has sparked off many impassioned rants, dramatic readings, and thought pieces in its day, but for the first time ever the controversial app has inspired someone to build out an entire opera around it.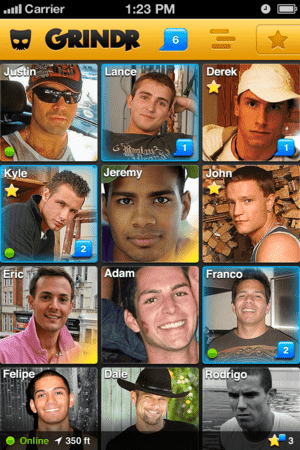 Erik Ransom, Rachel Klein, and Charles Czarnecki are currently workshopping a rock-opera about the gay social network Grindr, and exploring different ways of bringing the show to a theater. Ransom and Klein began batting around the idea of a show about gay online dating years ago long before Grindr was a thing and Manhunt reigned supreme.
"I went on to see what it was about, and I saw some of the profiles, some of which were very bleak and desperate," Ransom recounted to The Guardian. "[I] just thought, "there's something very operatic about this."
In the years since the team first began crafting a narrative around online social networks, their plot has changed to keep pace with the ways that gay men use digital spaces. Manhunt still gets an honorable mention, but the show's lead characters are now based on Grindr's different "tribes." Though loosely based on gay archetypes, Klein explained, the opera's characters are more than just two dimensional stereotypes. 
"It has pathos, a story and clearly drawn layered characters," she said. "But that's not something you think of when you think of Grindr. Because that gives you only the one-sentence description. And this articulates why they choose what they say." 
The opera's still in its early developmental stage where it's more a collection of table reads and songs than a full-on show, but the team envisions ultimately bringing the show to market in a way that reflects its subject matter.
Shows like Hedwig And The Angry Inch, Kinky Boots, and the Book of Mormon have proven that there's an audience for queerer and more subversive stories on Broadway. But Ransom is open to the idea of seeing the show launched in more experimental venues and promoted in more innovative ways than posters and playbills.
"I imagine one day, when the show is running, instead of programs we'll just have Grindr accounts with the actor's bios," he mused.