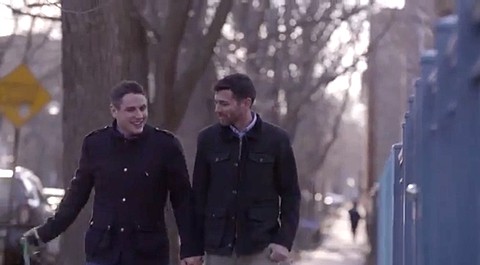 Hillary Clinton's ad announcing her entry into the 2016 presidential race was hit with an "18+" age rating while airing on Russia's Dozhd TV channel for its inclusion of a gay couple, ABC News reports: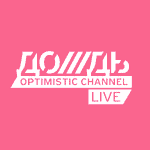 A spokesperson for Dozhd TV told ABC News that it had decided to include the age warning in order to avoid risking falling foul of the Russia's so-called "gay propaganda" law, which bans the promotion of "non-traditional" relationships to minors.
In practice, the law is so loosely worded as to effectively prohibit the showing of homosexuality in any form to people under 18. Those convicted of violating the law face a sizeable fine. 
The couple Nathan Johnson and Jared Milrad, are seen in the video holding hands and excitedly talking about their upcoming wedding. The two have already reacted to the news via Twitter:
Disappointed #Russia @tvrain considers @HillaryClinton's video 18+. All couples deserve the freedom to love & marry. http://t.co/nXdFdZhdew





— Jared Milrad (@JaredMilrad) April 13, 2015
Apparently holding my fiancé's hand is too hot for Russian TV but Putin riding a horse shirtless is A ok? https://t.co/JK7ObgFkaH

— Nate Johnson (@NateJohnson85) April 13, 2015