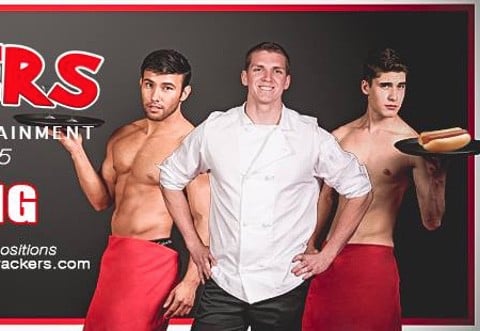 The male equivalent of the breastaurant Hooters reportedly is coming to Dallas' Oak Lawn gayborhood. 

According to a Craigslist help wanted ad, Tallywackers is a bar, restaurant and entertainment venue that will feature scantily clad male servers. From the Dallas Eater blog: 
If you've ever wondered why there wasn't a male version of the skeezy dining establishment that is Hooters, well, your prayers are about to be answered: Brace for the arrival of Tallywackers, coming soon to the gayborhood. … 

If Hooters and Twin Peaks are considered breastaurants, does that make Tallywackers a… dickstaurant? Discuss.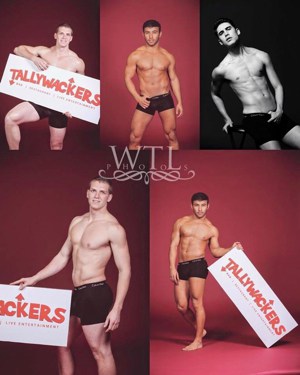 Billed as Dallas' "newest and most exciting place to be" and scheduled to open in May, Tallywackers staged a hiring event Saturday for bartenders, servers, cooks, bus boys and hosts. And judging by photos from the event on Facebook (right and below), there were some highly qualified applicants. 
We reached out to Tallywackers for more info but didn't hear back right away.
For those familiar with Dallas, Tallywackers will occupy a seemingly cursed spot on Lemmon Avenue that changes restaurants every few years. But in a city that supports more than its fair share of gay dancer bars, perhaps Tallywackers will have better luck. 
At the very least, Tallywackers could make for another scandalous float in the gay Pride parade — and piss off the local newspaper columnist who's obsessed with that Squirt.org billboard. 
Check out more photos from the Tallywackers hiring event, AFTER THE JUMP …