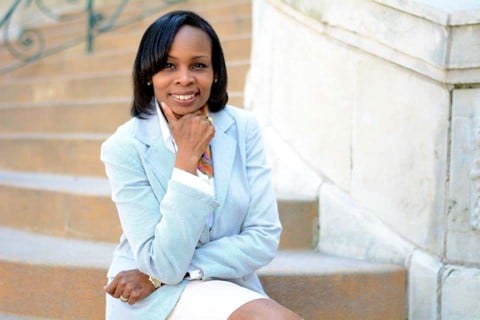 Earlier this week we told you how San Antonio Mayor Ivy Taylor had called the city's LGBT-inclusive nondiscrimination ordinance "a waste of time" during a candidate forum at anti-gay Pastor John Hagee's Cornerstone Church.
According to the San Antonio Express-News, Taylor's comments received "raucous applause" during the "faith forum," but thanks in part to Towleroad readers, they didn't go over so well on social media. 
The Human Rights Campaign also joined the fray, issuing a statement under the headline "San Antonio Shame" saying Taylor has "no business serving the people of San Antonio—as mayor, as a city council member, even as dog catcher."
The criticism reportedly prompted Taylor to meet with her LGBT advisory committee for the first time in six months and later issue a so-called apology, in which she said "it was never my intent to insult or demean you [the LGBT community] and I am sorry for the pain and confusion my words have caused."
But neither local LGBT advocates nor HRC were satisfied. The latter issued another statement calling Taylor's response "incredibly weak" and labeling it a "'Sorry How It Made You Feel' Non-Apology." And despite meeting with her LGBT advisory committee, the mayor still hasn't revealed a plan for implementing the nondiscrimination ordinance, which she voted against when it was passed by the council some 18 months ago. 
"While Mayor Taylor may have issued something intended to be an apology, her actions speak far louder than words," said HRC National Field Director Marty Rouse. "If she truly supports the LGBT community in San Antonio, she should not only fully-implement the current law, but urge the City Council to expand the law to protect all LGBT San Antonians from employment discrimination, not just city employees and those doing business with the city. HRC joins Equality Texas in calling for better enforcement of the NDO and the creation of a mechanism for receiving and handling complaints."
At this point, it seems unlikely the NDO will be properly implemented during Taylor's tenure. Appointed as mayor after LGBT ally Julian Castro stepped down to become HUD secretary, Taylor is up for election in May. But she faces two formidable opponents and LGBT allies in former state Sen. Leticia Van de Putte and Rep. Mike Villarreal. Assuming either Van de Putte or Villarreal wins, let's hope the incoming mayor will make it a priority to clean up the NDO mess left by Taylor.