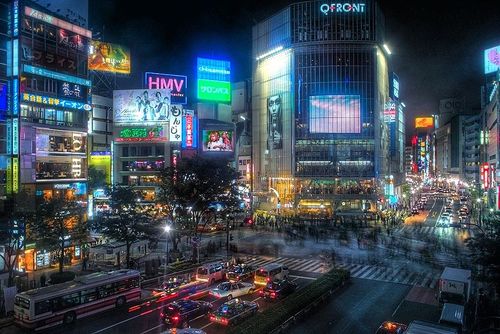 At a Tuesday assembly, a local authority in Tokyo, Japan — the Shibuya ward — became the nation's first jurisdiction to recognize same-sex partnerships. The partnerships will be recognized via certificates that give couple's relationship a recognition that is "equivalent to marriage."
Though support for same sex partnerships has been building, and in other local authorities other than Shibuya, the move is likely to be met with opposition from conservatives in Prime Minister Shinzo Abe's Liberal Democratic Party. Prime Minister Abe himself is very hesitant to endorse same sex partnerships, citing the Japanese constitution, and a desire to avoid modifying it. The First Lady, however, has participated in Gay Pride parades.
According to Bloomberg, Japan is "mainly tolerant" toward homosexuals, though many gay people hide their sexuality from coworkers. Public opinion is warming toward homosexuals. A March Mainichi newspaper poll had 44 percent of respondents approving of same-sex marriage, while 39 percent opposed. Women, young people, and city dwellers were more likely to support same-sex marriage.
(photo flickr Guwashi999)