Because of a number of different social factors black Americans as a whole statistically tend to be less supportive of marriage equality as compared to other demographics. According to the Public Religion Research Institute about 40% of black people reported being in favor of same sex marriage–the number rises to 59% when looking specifically at black Millennials.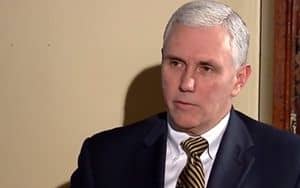 By that same logic, one might assume that that black people might similarly be less supportive of efforts to repeal discriminatory "Religious Freedom" laws like those recently passed in Indiana and Arkansas. One would be wrong, however. 
According to polling done by the Pew Research Center 61% of black Americans responded that they were in favor of legislation providing protections to LGBT-identified couples in danger of being refused service on religious grounds. The disparity between black support for gay marriage and LGBT protections, can be attributed to two things: religion and personal experience with structural discrimination.
Conservative religiosity undoubtedly distances portions of the black community from the LGBT community when discussing marriage. That being said, the resemblance between the ways in which the current wave of discrimination against queer people resembles historic and current efforts to disenfranchise black people is uncanny.
(h/t 538)