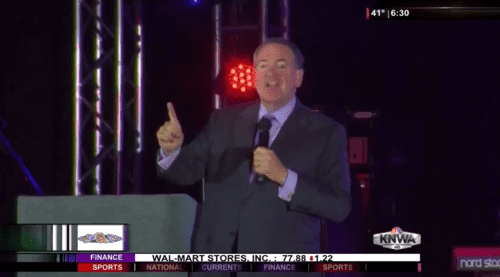 Speaking at the National Hispanic Christian Leadership Conference in Houston on Wednesday, Mike Huckabee boldly declared that the Supreme Court "cannot overrule God" on the definition of marriage.
Said Huckabee:
"I respect the courts, but the Supreme Court is only that – the supreme of the courts. It is not the supreme being. It cannot overrule God. And when it comes to prayer, when it comes to life, and when it comes to the sanctity of marriage, the court cannot change what God has created."
Watch, AFTER THE JUMP…
Huckabee is expected to reveal his 2016 campaign plans in Hope, Arkansas on Tuesday.