Lea DeLaria upped to regular on Orange is the New Black.

Could gender bias issue tip Justice Roberts into ruling for gay marriage?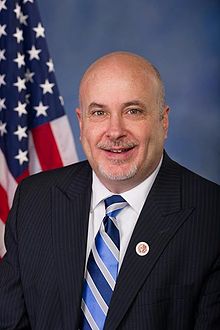 Rep. Mark Pocan rips OUT NYC Hotel owners: "People, we need to get ourselves together. I know there are Republican members of the LGBT community. And there are Republican legislators who support equality, albeit not many. Fine, go ahead and throw them a fundraiser they will remember for a long time. But let's not support those who believe we'll burn in hell because of who we are and who we love."

James Kirchik: Ted Cruz's hosts shouldn't apologize.

It's the most you've ever wanted to be a stuffed bumblebee.

Zefron's robe won't close either.

Trans actor Scott Turner Schofield lands role on The Bold and the Beautiful: "His character, Nick, described as a sort of "transgender mentor" to fashion model Maya Avant (played by Karla Mosley), who's in the center of a cliffhanger-inducing storm revolving around her gender identity."

Think Progress hits the steps outside SCOTUS.

Viola Davis to play civil rights icon Harriet Tubman in HBO film.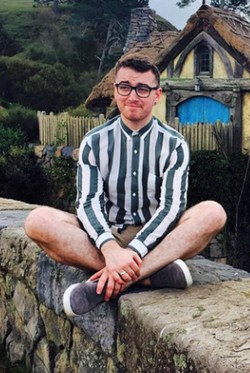 Sam Smith diagnosed with vocal chord hemorrhage: "I am deeply, deeply saddened to tell my Australian fans, I have to cancel my Australian tour," the 22-year-old entertainer wrote to his fans on his Instagram account. "I have been vocally exhausted for a while now however last night in Sydney I had a small hemorrhage on my vocal cords. The doctors have told me I need to fully rest until my vocal chords have healed, otherwise this could become a huge long-term issue. I am so sorry to all who have bought tickets, I truly am. This kills me."

Nick Jonas is offering some swoonworthy looks to 'For Him' magazine.

Unmanned Russian cargo ship falling to Earth. "Kelly told the Associated Press that the craft will fall out of orbit and re-enter the atmosphere sometime soon."

Fisherman dragged underwater by sea lion in San Diego: "The minute that she said smile, the sea lion came up and grabbed my hand and the fish at the same time, ripped my arm straight down right here, crushing my chest with unbelievable force," Dan told KGTV-TV. "It was terrifying. When the sea lion was taking me down and I was going at that rate of speed I knew I was going to die."

Bud Light would like to help you remove "no" from your vocabulary.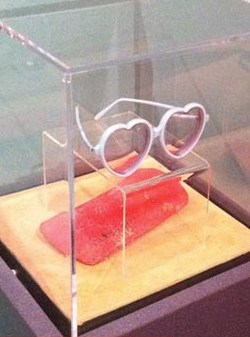 Elton John's famous heart-shaped glasses have been recovered from a thief.

Stacey Dash claims gender pay gap 'is really the fault of shrinking-violet ladies who can't assert themselves': "I feel like it's an excuse. It's the same thing as race," said Dash during her appearance today on The Meredith Vieira Show. "If there are opportunities, seize them. And be prepared for them. And be the best, if that's what it takes. If you have to be extraordinary, be extraordinary."

Thousands add name to petition calling for Northern Ireland referendum on gay marriage: "More than 11,000 people have added their name to an online petition calling for a Northern Ireland referendum on gay marriage. The petition was launched by Newtownabbey man Christopher Torbitt and has gathered momentum in its first two days of going live."

Michigan lawmakers heard testimony on Tuesday on a "religious liberty" bill: "The bill appears to have little chance of passing and may not go any further in the Legislature. Republican Gov. Rick Snyder has threatened to veto the legislation unless lawmakers also extend anti-discrimination protections to gays, and Republican Senate Judiciary Committee Chairman Rick Jones of Grand Ledge said Tuesday that no further hearings were planned on the measure."