Palm Springs Desert Sun: Valley cities should condemn Indiana law.

Athletes planning protests at Final Four over Indiana 'religious liberty' law.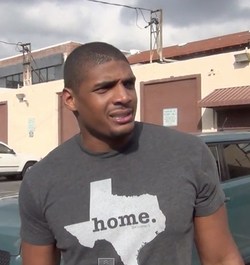 Michael Sam headed to the Canadian Football League? "The Montreal Alouettes of the Canadian Football League told the Montreal Gazette they believe they have a chance at signing Sam. 'The CFL is cut out perfectly for his style,' Alouettes General Manager Jim Popp said Tuesday. "It would give him the opportunity to do what he does best."

Michael Jackson prank-called Russell Crowe for three years.

Cancer drug found to restore memory in mice with Alzheimer's-like disease: "Yale University researchers found that the previously approved drug, saracatinib, targeted beta amyloid deposits and reduced their toxic effect on surrounding brain cells. The buildup of beta amyloid in the brain can be a precursor of Alzheimer's disease in the aging brain."

Here's Robbie Williams wearing some devil horns.

Adam West and Burt Ward to reprise Batman and Robin roles.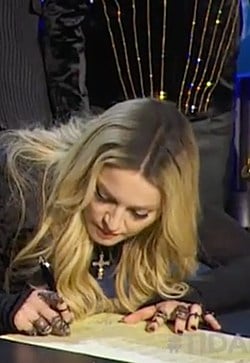 Madonna has so many tales to tell she may be writing an autobiography. "I think I would tell the stories that I felt were valuable to tell, that were inspiring, that people could relate to. I'm a storyteller, that's what I think of myself as, I would share stories that I think would inspire people."

New exhibit pays tribute to Jean Paul Gaultier: "The Grand Palais in Paris will celebrate Jean Paul Gaultier this spring with an extensive show featuring 175 haute couture designs, select ready-to-wear pieces and, of course, Madonna's iconic cone bra — all presented on mannequins topped with dramatic wigs by the hairstylist Odile Gilbert."

France to continue ban on gay men giving blood.

If you see a fashion plate walking around NYC, it's Matt Bomer.

Adam Lambert hopes for "gay to become less of a label."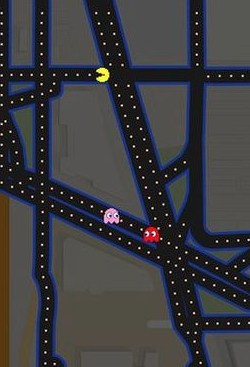 You can now play Pac-Man on Google Maps.

Tim Cook forging unusual path as a social activist: "In a big departure from predecessor Steve Jobs and other Silicon Valley CEOs, Cook has increasingly been using his prominent position to shed light on social issues close to his heart. In guest columns and speeches, he has repeatedly denounced racism, discrimination against gays and other instances of inequality."

Republican Lt. Gov. Karyn Polito to officiate at Senate President Stan Rosenberg's wedding to partner Bryon Heffner: "Rosenberg said in a brief statement Wednesday that he was pleased that Polito had agreed to officiate, but said details of his wedding would be kept private."

Sexual identity shift early in life tied to depression: "This findings highlight the need for social support during periods of sexual identity transition toward same-sex attraction, not just for adolescents, but also for young adults," explained Bethany Everett, assistant professor of sociology at the UIC in a paper that appeared in the Journal of Health and Social Behaviour.