The #Pizza4Equality GoFundMe campaign has raised over $130,000 for LGBT homeless youth.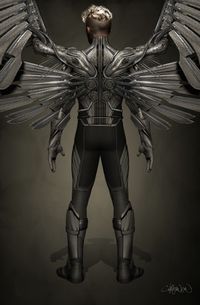 Why NASA's top scientist is confident we'll find signs of alien life in the next decade. 

 Concept art of Ben Hardy as Angel in Bryan Singer's upcoming X-Men: Apocalypse unveiled. 

 D.C. rapper Wale says he thought there "would be a gay rapper before a black president."

 Meet Doug Hallward-Driemeier, the man who will argue for marriage equality before the Supreme Court later this month.

 Reuters/Ipsos poll finds 52% of Americans support marriage equality and 54% say it's wrong for businesses to refuse services to groups of people based on religious beliefs. 

 8 big takeaways from the first Apple Watch reviews. 

 Ryan Reynolds reveals Deadpool "breathes through his penis."

 Joe Manganiello joins the cast of Pee-Wee's Big Holiday. 

 Rick Santorum begins "testing the waters" for a 2016 bid.

 Listeria scare prompts Sabra to recall 30,000 cases of its Classic Hummus.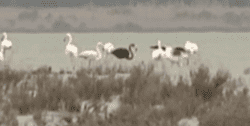 Rare, black flamingo spotted in Cyprus. 

 National child welfare organizations release joint statement supporting LGBT parents and affirming that they are as capable of raising children as non-LGBT couples and individuals. 

 Will Han Solo shoot first in the Star Wars digital edition?

 Ted Cruz's super PAC has raised more than $31 million in less than a week. 

 Tina Tchen, Assistant to the President and Executive Director of the White House Council on Women and Girls, reflects on last week's National Transgender Day of Visibility and the unique challenges of trans women of color. 

 Taylor Swift reveals her mom Andrea has been diagnosed with cancer.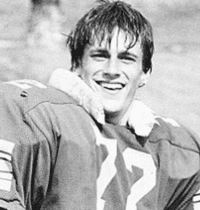 Turns out Jon Hamm was a douchy frat bro back in the 90s. 

 Dr. Ben Carson is sick of selfies. 

 The legal drama over the Arkansas same-sex marriage case continues. 

 Former GOP Governor of Rhode Island Lincoln Chafee is considering a 2016 run as a Democrat. 

 Nicholas Hoult reportedly dating Dianna Agron. 

 Family of South Carolina police shooting victim Walter Scott preparing civil suit.