Conservative groups come for Dan Savage's sitcom pilot.

Iowa students who walked out in support of gay teacher want to form GSA.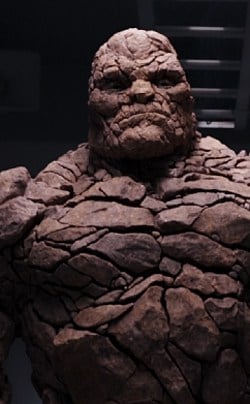 First look: Jamie Bell as The Thing.

Anne Hathaway got on Miley Cyrus's wrecking ball.

Mad Men star Jon Hamm was charged with hazing while in college: "The Emmy-nominated actor had not previously been publicly linked to a lawsuit filed by a member of a fraternal social organization who said he was severely beaten, dragged with a hammer and had his pants lit on fire. In the 1991 lawsuit the inductee said Hamm participated 'till the very end'."

Onion: Gay Conversion Therapists Claim Most Patients Fully Straight By The Time They Commit Suicide. "We've found that a combination of group interventions, narrative therapy, and cognitive-behavioral approaches fully eliminates homosexual urges before the individual takes his or her own life."
L

incoln Chafee is considering throwing his hat into the 2016 ring.

Gay man files discrimination complaint with D.C. Office of Human Rights over treatment by Dupont Circle Starbucks manager: "Among other things, the two said he started a verbal confrontation with Campbell – possibly after seeing the two kiss one another as they placed their order with another employee. Minutes later, the two said, Lokossou chased after them as they left the store, hurling anti-gay slurs at them before bumping into Campbell with his shoulder and chest – all while startled customers seated in the patio looked on."

Scott Eastwood said Ashton and Demi's marriage was ruined because Ashton slept with Eastwood's girlfriend.

Ryan Gosling to star in Disney's The Haunted Mansion.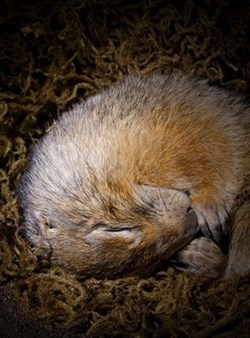 Arctic squirrels could hold key to Alzheimer's and cardiac arrest and stroke recovery: "'Synapses sprout when the animals re-warm. Indeed animals learn better after they come out of hibernation,' she says. What's more, 'tau' proteins in the neurons of their brains are modified by a process called hyperphosphorylation. In humans, this has been found to trigger a tangling of such proteins in the neurons – a hallmark of Alzheimer's disease.

New Orleans Convention and Visitors Bureau comes out against "religious freedom" bill: "The adoption of certain types of overreaching, problematic and divisive legislation in Louisiana has the possibility of threatening our state's third largest industry and creating economic losses pushing past a billion dollars a year and costing us tens of thousands of jobs."

Reuters: Gay Asians fleeing repressive nations for cities like Bangkok. "Across Asia, which is largely patriarchal and conservative, the violence lesbian, gay, bisexual and transgender (LGBT) people face is often from their own families, who beat them to make them conform and maintain the social balance, experts say."

Cristiano Ronaldo's new underwear campaign has arrived.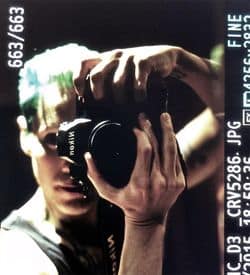 Jared Leto reveals peek at green Joker hair.

World's worst mass extinction was caused by CO2 spillage from volcanoes into the world's oceans, scientists say.

Meryl Streep will sing Lady Gaga's "Bad Romance" in upcoming film. ""In the film, Streep belts out a dozen sing-along-worthy hits in the film including Tom Petty's 'American Girl,' 'Wooly Bully,' Bruce Springsteen's 'My Love Will Not Let You Down,' and even 'Bad Romance' by Lady Gaga, all recorded before a live audience."

EuroPride festival heads to Riga, Latvia this summer: "The annual EuroPride festival will descend in mid-June on the capital of Latvia, a country forging ever closer ties with the West but still struggling with a legacy of intolerance toward the lesbian, gay, bisexual and transgender (LGBT) community. One in four locals takes a critical view of homosexuality and just one in 25 backs the decision to host EuroPride, according to a survey compiled last year by Latvian market researchers SKDS."