World's only known black flamingo spotted in Cyprus.

TIME: New strategy against gay marriage divides GOP 2016 field.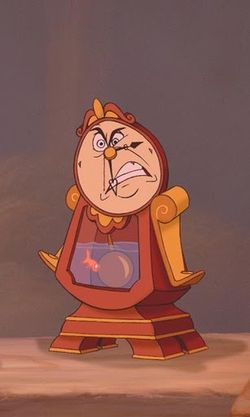 Ian McKellen to play Cogsworth in live-action Beauty and the Beast.

Justin Bieber put in chokehold, ejected from Coachella.

The Rio Grande is now a trickle: "It is likely to get worse. While acknowledging that climate forecasts are inherently uncertain, the reclamation bureau's 2013 analysis concluded that the Rio Grande could lose roughly a third of its water by this century's end."

Hillary Clinton goes unrecognized at Chipotle in Ohio.

A scientific look at the damage parents to when they bully their gay kids: "The disdain and discrimination that many gay or gender non-conforming youth receive from their parents has the potential to do far more damage than hostility they experience from others."

LGBT rights raised during Summit of the Americas.

Rare Alan Turing notebook sells at auction in New York for $1 million: "The manuscript, which sold for $1.025 million in two minutes of bidding, dates back to the mid-1940s when Turing was working to break the Nazi Enigma code at Britain's Bletchley Park."

Here's the first One Direction photo without Zayn Malik and nobody's happy.

Zachary Quinto and Mamie Gummer saw An American in Paris.

Shonda Rhimes: "Normal is not innovative."

The Abbey gay bar in West Hollywood is selling HRC cupcakes.

The most concerning element of Facebook's potential new power.

Mass dolphin stranding triggers earthquake fears in Japan: "The fears appeared to be based on the appearance of 50 melon-headed whales six days before the devastating undersea earthquake in 2011 that caused a tsunami and left 19,000 people dead."

A NJ Catholic school teacher who was suspended for anti-gay Facebook remarks has returned to her job: "In a letter shared with faculty and staff, Monsignor Seamus Brennan, the pastor of the Church of the Immaculate Conception, said Patricia Jannuzzi would return to her job at Immaculata High School citing her 'otherwise good reputation as an educator over her 30 years.'"

Marco Rubio serves up some word salad.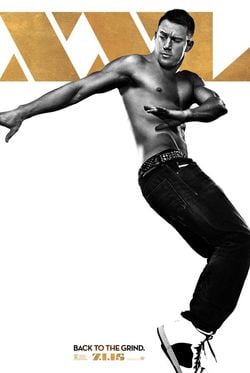 Channing Tatum offers up some moves on his character poster for Magic Mike XXL.

Iowa Governor Terry Branstad said he would oppose changing state law to require Catholic schools to hire openly gay teachers.

The story behind the Obama rainbow photo: "When people ask me how I do what I do, I often recite the words of Bob Dylan: 'I was just doing what I could with what I had where I was.' That kind of sums up my approach to my job as the President's photographer."

NPR: In North Dakota, church ceremonies push town to grapple with gay rights.

Manchester, UK man turned himself in to police and confessed that he had bashed a gay man with a brick, but the police let him go. The victim reported the attack two hours later and the perpetrator was arrested. Recorder Michael Murray, sentencing, said: "I take into account the fact that you phoned the police to confess your guilt – I hope when you are released you go in the right direction to live a decent and honest life in the community."