Days after legislators in North Dakota killed an LGBT non-discrimination bill for the third time in six years, Republican Gov. Jack Dalrymple has issued a memo to government departments barring discrimination against gays and lesbians, the AP reports: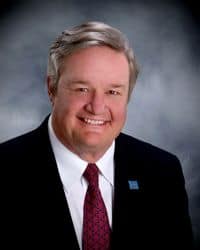 "This administration expects all cabinet agencies to hire employees and to maintain agency staff based on ability and performance," Chief of Staff Ron Rauschenberger wrote. "Ours remains a policy of non-discrimination, including no discrimination based on sexual orientation."
All 38 Democrats from the House and Senate delivered a letter to Dalrymple later in the day asking him to issue an executive order to require state agencies to ban discrimination in hiring and employment based on sexual orientation. Democrats are the minority in the Legislature, where Republicans hold two-thirds majorities.
Dalrymple's staff late Monday said such an executive order already exists because the governor last year "reaffirmed and ratified" an order signed by former GOP Gov. Allen Olson in 1981 that mandates all state employees be provided "fair, equitable, and uniform treatment."
Dalrymple spokesman Jeff Zent said "all means all. It doesn't say some."
More here.