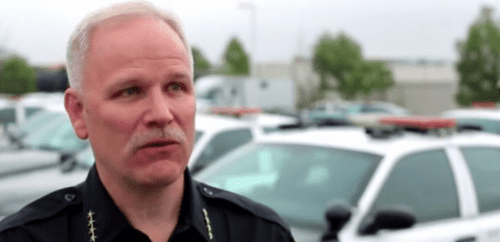 Chris Magnus, the openly gay and married police chief to the city of Richmond, California, is being sued by a former officer who alleges that Magnus repeatedly made untoward sexual advances before firing him. Thomas Hauschild (pictured right), the officer who filed the lawsuit last Friday, claims that Magnus was responsible for a bogus internal investigation that ultimately led to his being fired.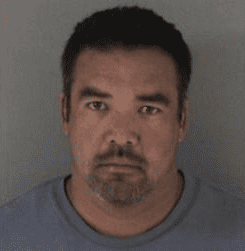 Issues between the men, the lawsuit recounts, first began when the police department received word of a potential attack on Magnus's house. Hauschild was assigned to a special team responsible for guarding Magnus's residence and one night, during Hauschild's rounds, the police chief allegedly touched his arm and upper leg.
In the following days Hauschild claims that Magnus made a number of phone calls directly to his cell phone for reasons unrelated to work. When Hauschild rejected his superior's advances, he says, he was immediately punished–removed from the special SWAT detail, and subjected to heightened internal scrutiny.
An investigation was launched into Hauschild's personal life in the wake of a domestic dispute that led to his arrest and the confiscation of eight unregistered firearms. Soon after, Hauschild was terminated from the police force. Hauschild alleges that Magnus engineered his dismissal as an act of retaliation for rejecting his sexual advances. 
"It appears that having assessed (that) some other claim of bias wasn't his best option, this officer and his attorney apparently decided to exploit the fact that as a police chief who happens to be gay, I would be 'vulnerable' to this particular type of accusation," Magnus responded in a lengthy Facebook post.
"If the goal of the plaintiff and his attorney is to embarrass, intimidate, or otherwise bully me for doing my job when it comes to addressing misconduct within my department, I can assure you it's not going to happen."