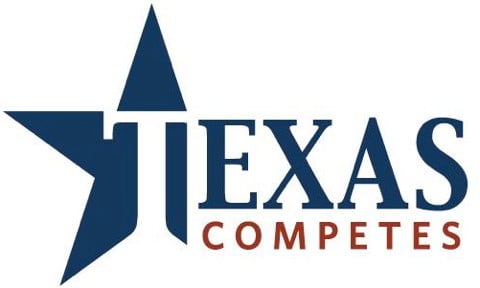 More than 100 corporations and other organizations — from American Airlines and Apple to the Houston Super Bowl Host Committee — have joined an impressive coalition of businesses pledging to support LGBT equality in Texas.
The coalition, called Texas Competes, launched Tuesday in Austin against the backdrop of 22 anti-LGBT bills in the state Legislature. 
From the Texas Competes website: 
Texas Competes' mission is to provide a unified voice for the Texas business community on the clear economic and business case for fair treatment of lesbian, gay, bisexual, and transgender (LGBT) workers, families, customers, and tourists. That unified voice takes the form of the Texas Competes pledge.

Many of Texas' most successful businesses have policies and workplace cultures that are inclusive and welcoming to LGBT workers and customers. But the competitiveness of these businesses, and of the Texas economy, is impacted by the brand that the state of Texas projects on the LGBT issue. The Texas Competes pledge creates an opportunity for business leaders to clarify their shared economic interests in fair treatment for gay and transgender people.
More from The Texas Observer:
Texas Competes spokesman James Shackelford said the coalition won't take positions on specific legislation and that the effort has been in the works for months, long before anti-LGBT religious freedom laws in Indiana and Arkansas sparked historic backlash from the corporate sector.

"But obviously the timing, when it's launching and when we're going public with it, is important," Shackelford told theObserver.

The Texas Association of Business, the state's powerful chamber of commerce, has come out against two religious freedom amendments that critics say would enshrine a license to discriminate against LGBT people in the constitution. However, dozens of other measures also target LGBT rights, from statutory religious exemption bills to proposals that would ban local nondiscrimination protections and transgender restroom use.

"Texas is an economic powerhouse because it's a place where talented people, entrepreneurs and companies want to call home. But our competitiveness is in jeopardy if Texas does not become a place that is welcoming to LGBT workers and families," Texas Competes advisory board member and former Dell CFO Tom Meredith said in a statement. "Businesses that embrace diversity are doing both the right thing and the economically smart thing."
Interestingly, several business not otherwise known as LGBT-friendly have joined the coalition, while others long considered corporate allies have not. 
For example, Texas-based MetroPCS, which joined the coalition, has a score of 0 on the Human Rights Campaign's Corporate Equality Index. But AT&T, which hasn't joined the coalition, has a score of 100. (AT&T was also a major supporter of anti-gay Republican Gov. Greg Abbott's campaign last year).
Watch a report from KXAN-TV and check out the full list of organizations that have joined Texas Competes, AFTER THE JUMP … 
Texas Competes Signers by John Wright