Reactions to a proposed "fix" to Indiana's "religious freedom" bill are rolling in, with right-wingers understandably furious that the amendment now explicitly prevents the law from being used to discriminate against LGBT individuals.
LGBT organizations, meanwhile, are saying the proposal doesn't go far enough and are pushing to ensure LGBT Hoosiers are protected from discrimination statewide. 
Said Jennifer C. Pizer, National Director of Lambda Legal's Law and Policy Project: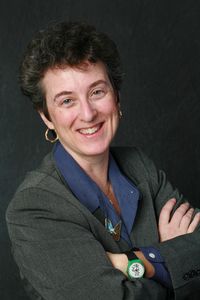 "This bill reduces the threat but is far less than this situation requires. It recognizes there are problems, but does not fix it as LGBT Hoosiers and others urgently need. Now that there's broad public understanding that gay and transgender people in much of Indiana are terribly vulnerable to arbitrary discrimination by businesses, refusal of housing, and being fired just for being who they are–and even Gov. Pence has agreed that that is wrong–that unacceptable situation requires a full solution. We've provided multiple options of straightforward bill language. This is not a complicated or novel task. Many states have done it with only positive results economically and socially. The time is now. America is watching.
"Indiana's RFRA is an ill-conceived law that invites religiously motivated refusals to comply with laws that protect everyone. The state's elected leadership today has taken one step to reduce these refusal problems by amending the RFRA to ensure compliance with civil rights laws. Now they need to complete the fix by actually providing those basic protections that LGBT people need to be equal and safe in the Hoosier State, and by further amending RFRA to prevent it from being used to excuse any harm to other people.
"The local voices, organizations as well as national business and government leaders who have been insisting on a full and proper response in Indiana are right. This job should be finished before this legislative session ends and Governor Pence leaves on vacation if state leadership wants to show their claims about opposing discrimination are sincere.
HRC said the proposed fix "falls far short of adding non-discrimination protections for LGBT Hoosiers to the state's civil rights laws, and future legislative sessions have an obligation to return to fix both the RFRA and this glaring hole in Indiana's laws protecting their own citizens."
Said Freedom Indiana campaign manager Katie Blair:

"These changes represent an important step forward. They fall short in many ways, and our work is far from over.
"Statewide nondiscrimination protections for LGBT Hoosiers still do not exist, meaning discrimination is still legal in most of the state.
"Businesses in Indiana, and many other employers looking to do business with our state, have made it clear that the state must pass a statewide nondiscrimination law that protects all Hoosiers from discrimination and ensures that Indiana is seen as a welcoming place to visit and do business.
The ACLU expressed a similar view, saying:
"The events in Indiana over the last week represent a dramatic change in the way our country reacts to discrimination hiding under the guise of religion.
The Indiana legislature and the governor made a terrible and dangerous mistake, and they were met with widespread condemnation and a backlash that has hurt their state's reputation and its economy.
The outcry – from businesses, religious organizations, community leaders, and millions of people inside Indiana and around the country – forced a change to the law.
Because of these changes, the harm of the law has been lessened, but there remain significant problems that must be addressed.
With these amendments, the RFRA cannot be used as a defense in some kinds of discrimination cases. That's a major improvement. But it still poses a risk that it can be used to deny rights to others, including in education, access to health care, and other aspects of people's lives. While this is one piece of the solution, it is incomplete. Religious freedom is important, but it doesn't give anyone the right to impose their beliefs on others, discriminate, or cause harm.
This national conversation has shined a light on the fact that Indiana – as well as 27 other states – do not have statewide nondiscrimination protections for gay and transgender people, meaning that discrimination is still legal in most of the country. 
NCAA President Mark Emmert said the association is "very pleased" with the #RFRA revisions but failed to speak out on the growing push to secure state-wide LGBT non-discrimination protections.  
FRC hate leader Tony Perkins, meanwhile, is calling on Gov. Mike Pence to veto the fix: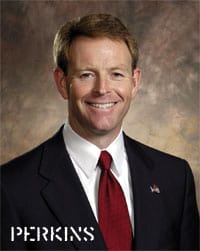 "On the eve of Good Friday, Big Business is encouraging elected leaders to take the silver over religious freedom.This new proposal guts the Religious Freedom Restoration Act and empowers the government to impose punishing fines on people for following their beliefs about marriage. Religious freedom should not be held hostage by Big Business. Big Business is now putting religious freedom in a worse place than before RFRA was signed into law. Gutting RFRA in this manner would put people of faith in the crosshairs of government discrimination as never before. Far from being a 'clarification,' this would gut religious freedom in Indiana. Religious freedom doesn't need a 'fix.' This proposal would force religious businesses and even nonprofits deemed 'not religious enough' to participate in wedding ceremonies contrary to their owners' beliefs. If the government punishes people for living their faith, there are no limits to what government can control. We urge the governor to veto this measure that will be used by the government to bring financial ruin on people like florist Barronelle Stutzman, bakers Aaron and Melissa Klein, and wedding photographer Elaine Huguenin."
Heritage Foundation's Ryan T. Anderson, who recently duked it out with Dan Savage over #RFRA, is similarly displeased: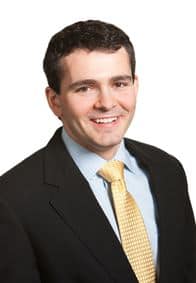 It is important to note that this fix does not create new sexual orientation and gender identity privileges in Indiana; it says that the Religious Freedom Restoration Act cannot protect citizens from existing (municipal) Indiana sexual orientation and gender identity laws and ensuing coercion from government.
In other words, it eliminates any balancing test for sexual liberty and religious liberty. It says sexual orientation should trump religious liberty. That's bad policy.
All citizens should oppose unjust discrimination, but sexual orientation and gender identity laws are not the way to achieve that goal. Sexual orientation and gender identity laws threaten fundamental First Amendment rights. These laws create new, subjective protected classes that will expose employers to unimaginable liability, and would increase government interference in labor markets in ways that could harm the economy.
Bryan Fischer is upset too:
New language in Indiana reduces Christian bakers, florists, restaurateurs to involuntary servitude. Gov. Pence must veto.

— Bryan Fischer (@BryanJFischer) April 2, 2015