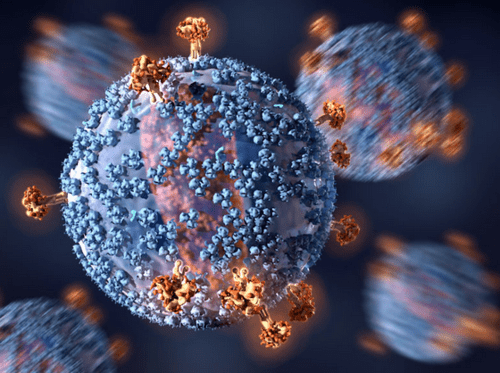 One of the most promising developments in the search for a more lasting treatment to manage HIV appears to have come from within the human body itself. 3BNC117 is a rarely occurring antibody produced in the bloodstreams of HIV-positive people. Antibody production is the immune system's natural response to viral and biological infection. Unlike most HIV antibodies, though, 3BNC117 has proven to be highly effective at reducing patients' viral loads without the assistance of antiretroviral drugs.
Human test trials to analyze how the rare antibody interacts with both HIV positive and negative people are underway and their preliminary results have been fascinating. The bloodwork from HIV positive participants showed that their viral loads decreased dramatically and remained low for 28 days from a single injection of 3BNC117. HIV-negative participants reported negligible side effects. While the dosage of antibodies lowered the overall amount of HIV within test subjects' bodies, it's important to point out that the treatment wasn't able to fully suppress or wipe out the virus.
The real promise of the drug lies in how long it lasts and how quickly it propagates throughout a person's system. Normally antibodies take a fair amount of time to develop and spread throughout a person's bloodstream to fight foreign bodies like viruses. The time between an initial infection and when a body begins producing antibodies is why, for example, some HIV tests are only effective two to three months after a person is initially exposed to the virus. While antibodies can help fight off viruses HIV is known for being highly mutable, adapting to challenges incredibly quickly. Giving people high dosages of 3BNC117 cuts out the waiting time and appears to rob the virus of the chance to change its physical structure.
Still, this particular use of the antibody holds immense promise. In primae trials it was shown to be somewhat effective at preventing HIV infection in non HIV-positive test subjects. Additionally 3BNC117 could be incorporated into other HIV therapies in order to boost their efficacy and lower the frequency with which they have to be taken.
(h/t The Verge)