The Tennessee House of Representatives voted this week to make the Bible the official book of the state, The Tennessean reports: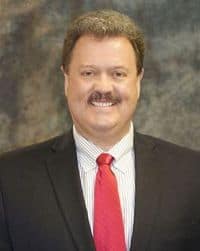 Despite questions of constitutionality, lawmakers beat back an attempt to make Andrew Jackson's Bible the official book and voted 55-38 in favor of Rep. Jerry Sexton's original bill.
History's going to tell us where we stand on this. I'm grateful to have the opportunity to have the side that I'm on," said Sexton, R-Bean Station, after the vote.
"It may be kind to me in the future and it may not be kind, and that's OK. I made a decision for today and I feel good about it."
Although a GOP-led effort, House Speaker Beth Harwell, R-Nashville, was one of 20 Republicans to vote against the measure. House Minority Leader Craig Fitzhugh, D-Ripley, and four Republicans abstained. Only six Democrats voted in favor of the bill.
Senate Majority Leader Mark Norris has expressed his opposition to the bill. Gov. Bill Haslam has declined to say whether he'll sign the bill should it reach his desk.