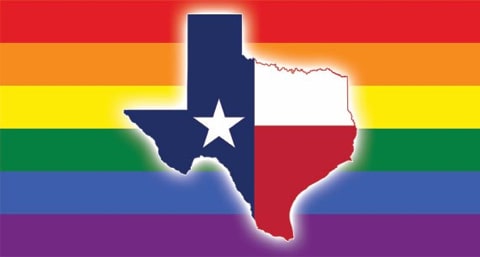 Some good news from the Lone Star State: the Texas Freedom Network in conjunction with the ACLU of Texas has launched an initiative to oppose laws that enable discrimination under the guise of religious freedom, like Indiana's. From their press release:
A bill under consideration in the Texas House State Affairs Committee today would give religiously affiliated entities like hospitals and child welfare organizations authority to discriminate against almost any Texas family, two of the state's leading religious liberties organizations warn.

[…]

Supporters portray House Bill 3567 by state Rep. Scott Sanford, R-McKinney, as simply protecting clergy from performing marriages that conflict with their religious beliefs. But the Constitution and Texas law already provide that protection, said Rebecca Robertson, legal and policy director for the ACLU of Texas.

[…]

TFN and the ACLU of Texas together have launched Texans Equal Under Law, an initiative that opposes HB 3567 and other legislation that would allow individuals and organizations to use religion to discriminate: www.texansequalunderlaw.com. 
The press release points out that HB 3567 allows for discriminatory practices, and not just homophobic ones, in a variety of secular circumstances, all of which have religious justification behind them. Given that Texas has 20 anti-LGBT bills in the running, TFN and the ACLU are going to have their work cut out for them, so lend them all of the support you can.