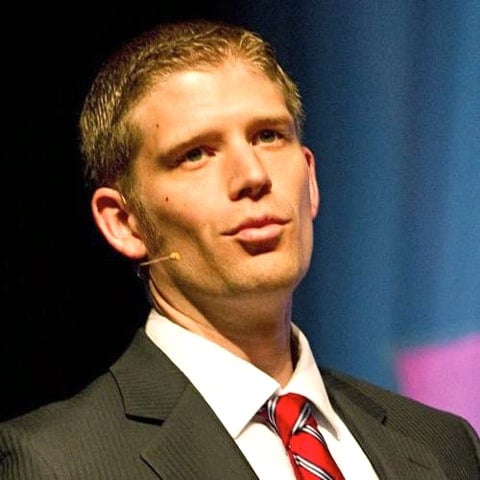 A Texas Republican lawmaker compared gays to Nazis and Westboro Baptist Church members in defending a "license to discriminate" amendment this week. 
Rep. Matt Krause, R-Fort Worth, once named the most anti-gay member of Legislature by Equality Texas, is the author of a proposal that would enshrine a "license to discriminate" against LGBT people in the Texas Constitution.
Krause decided to author the legislation after another lawmaker — GOP Rep. Jason Villalba — dropped it in response to opposition from the Texas Association of Business, the state's powerful chamber of commerce.
While Villalba had adamantly denied the amendment is intended to promote anti-LGBT discrimination, Krause readily admits it. From The Austin American-Statesman:  
"Should a Jewish bakery have to bake a cake for the neo-Nazi convention coming into town? Nobody would say that. Nor would anybody say a gay florist couple has to give flowers to a Westboro Baptist protest at funerals," Krause said, referring to a Kansas church known for its anti-gay rhetoric and protesting at soldiers' funerals. "All it's saying is that if you feel like it has been burdened, that gives you a chance to go to court to say the government is infringing on my religious freedom because they are forcing me to do this."




Kathy Miller, president of the Texas Freedom Network, issued a statement condemning Krause's remarks: 
"Making such bizarre and wildly offensive comparisons to justify passing a bill that allows people to use religion as a weapon to discriminate is beyond cynical. Even worse is that Rep. Krause callously ignores the real-life consequences of reopening the door to the kind of unfair and cruel discrimination our country rightly turned its back on decades ago. His bill could lead to individuals being denied jobs, housing and even public services we all take for granted simply because of who they are and whom they love. And it would suck Texas into the whirlwind of criticism from businesses and faith leaders that we're seeing in Indiana."
Fortunately, it appears neither Krause's amendment nor a similar proposal in the Senate is going anywhere. The Houston Chronicle reports:
Unhappy with the current law, a number of state legislators this session are attempting to "enhance" Texas' religion freedom laws. They already are pumping the brakes, however, in the wake of intense opposition from the business community, agreeing to tweak their bills to ameliorate concerns that it targets the gay community. Civil rights and business groups, however, say the changes do not go far enough, voicing hope that the outcry lobbed at similar proposals in Indiana, and now Arkansas, will kill the legislation before it gains legs in Texas. 
"This thing is equally bad or worse than Indiana, and look what's happening there," said Bill Hammond, head of the powerful lobbying group the Texas Association of Business. Organizations as disparate as NASCAR, Wal-Mart and Apple have blasted Indiana and Arkansas for their laws, already prompting the governors of both states to backpedal ontheir support. … 

It is unclear whether any of the Texas proposals will even get a committee hearing this session. Citing the "national attention" Indiana's proposal has garnered, State Affairs Committee Chair Byron Cook, R-Corsicana, said the House must be "very thoughtful" about bringing it up for a vote. In the Senate, his counterpart, Joan Huffman, R-Houston, said there were no plans at this time to hear the legislation.
If anything, Krause's admission that the amendment is intended to allow business owners to turn away LGBT people, along with his invocation of neo-Nazis and Westboro Baptist, only further cements the proposals' demise.
So keep talking, Matt.