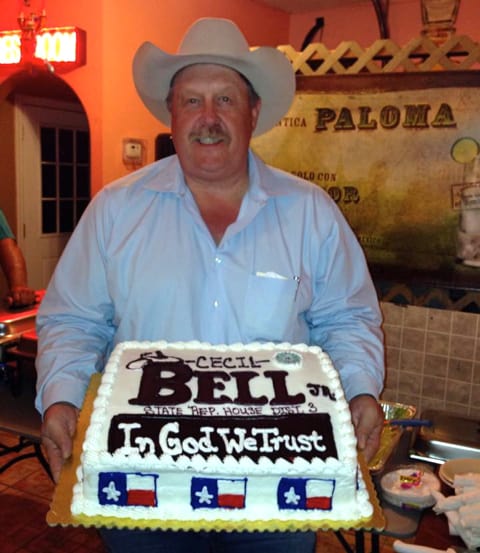 Even though gay marriage is already constitutionally banned in Texas, the state's Affairs Committee has greenlit House Bill 4105, a law that seeks to prohibit gay couples from marrying even if the Supreme Court rules same-sex couples have a constitutional right to marry. Though there have been many similar attempts to further block marriage equality from the state's legislative body, this would be the first to actually become codified law. All seven of the committee's Republicans voted in support of the measure, outnumbering its three Democrats.
"The intent is to assert the sovereign rights of Texas and of the citizens of Texas," said Committee member Cecil Bell, who wrote the bill. "I believe it is a bipartisan issue — our social rights and our traditional values."
The Texas Tribune adds:
Christina Gorczynski, campaign director for the pro-gay marriage advocacy group Texas Wins, said in a statement the measure is unconstitutional. 
"HB 4105 is blatant discrimination, which is bad for business and our reputation nationwide," Gorczynski said.