An anti-bullying bill that includes protections for LGBT students has passed the Nevada Assembly and now heads to the desk of Gov. Brian Sandoval, who sponsored the legislation.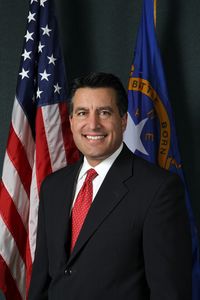 HRC reports:
"Far too many of our nation's youth suffer from verbal and physical harassment or assault from their peers based on something as basic as who they are," said HRC Legal Director Sarah Warbelow. "Thanks to the strong support of Governor Sandoval and those who advocated for this crucially important legislation, school districts in the Silver State will finally have the tools they need to implement protections for LGBT youth." […]
Once signed into law, twenty states plus the District of Columbia will have state laws that specifically protect LGBT students from bullying. These laws are vital because LGBT students face an increased risk of school bullying which can result in greater absenteeism, lower self-esteem, school pushout, lower grades, and lower educational aspirations for such students.