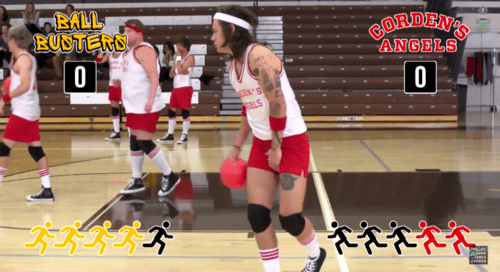 James Corden continued his late night winning streak with this hilarious dodgeball segment from last night featuring the boys of One Direction. Taking on the role of player-coach in the segment, Corden made sure to fill the game with plenty of ball jokes and suggestive poses for audience entertainment.
See how the boys fared against the all-female Ball Busters, AFTER THE JUMP…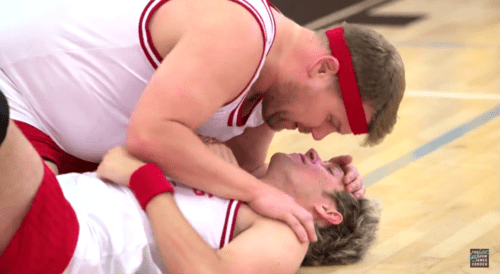 In the interview back in the studio, Corden also chatted with 1D about Zayn Malik's departure and Harry Styles new mystery tattoo. You can check out those videos after the jump as well.