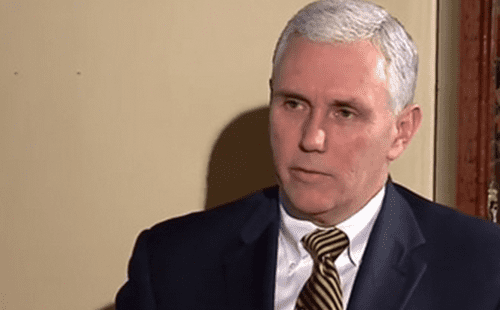 Indiana Gov. Mike Pence, who ignited a firestorm earlier this year after signing a controversial "religious freedom" bill into law, is passing on a 2016 White House bid to focus on his re-election efforts, CNN reports: 
"Gov. Mike Pence is a conservative leader and dedicated public servant who always puts Indiana first," Indiana GOP Chairman Jeff Cardwell said in a statement. "We are excited the governor will formally announce his plans to seek re-election during our annual Spring Dinner, and we look forward to hearing his ideas for the future of our great state."
That pegs his announcement for mid-June, when Indiana Republicans gather for their annual fundraising dinner.
The AP notes Pence's unpopularity could "make him the first sitting governor to face a serious primary challenge since the state adopted the system in the 1970s."
Two wealthy Republican businessmen are already talking about launching or supporting challenges to Pence. If they follow through, the race could expose the depth of GOP turmoil caused by this year's debates over similar religious initiatives in states such as Indiana, Arkansas and Louisiana.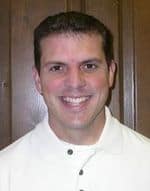 One of these "wealthy Republican businessmen" is former Angie's List CEO Bill Oesterle (right), who stepped down last month and pledged to re-enter politics in an effort to help fix Indiana's "badly damaged" reputation following the firestorm over the state's "religious freedom" law.
Oesterle, a former supporter of Pence, was one of the first major Indiana-based business leaders to join the corporate backlash against the state's Religious Freedom Restoration Act. He was also one of the first (and remains one of the few) business leaders to reject the so-called "fix" to the state's law, calling it"insufficient" to prevent discrimination against LGBT individuals.
The other buisnessman is Indianaapolis auto dealership owner Bob Thomas. 
The AP adds:
Two Democrats have already announced candidacies for their party's 2016 nomination, including former Indiana House Speaker John Gregg, who narrowly lost to Pence in the 2012 gubernatorial election. Democratic state schools Superintendent Glenda Ritz, who has clashed repeatedly with Pence on education policy, could also enter the mix.