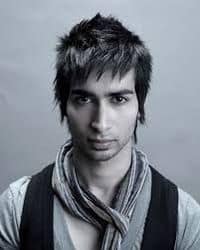 So-called "homosexual" and "devil worshipping" hairstyles have been banned in Iran, The Guardian reports: 
Mostafa Govahi, the head of Iran's barbers' union, told the semi-official Isna news agency on Monday that fancifully spiked hairstyles were banned and those who styled them risked having their shops closed. […]
"Haircuts that show symbols or signs of devil worshippers or those adopted by homosexuals are banned," he said. "I won't allow such wrongful western styles as long as I'm in this position." He said the policy was in line with the cultural norms outlined by Iran's supreme leader, Ayatollah Ali Khamenei.
The Guardian adds Iran's moderate president, Hassan Rouhani, has spoken out against these bans, which also includes tattoos, sunbed treatments, and plucked eyebrows for men. No word yet if top-knot hairstyles will soon be added to the ban list. 
Previously, "Activist Trolls Iranian Envoy with Free Ice Cream, Asks 'What's Your Favorite Way to Hang Gays?" [tlrd]