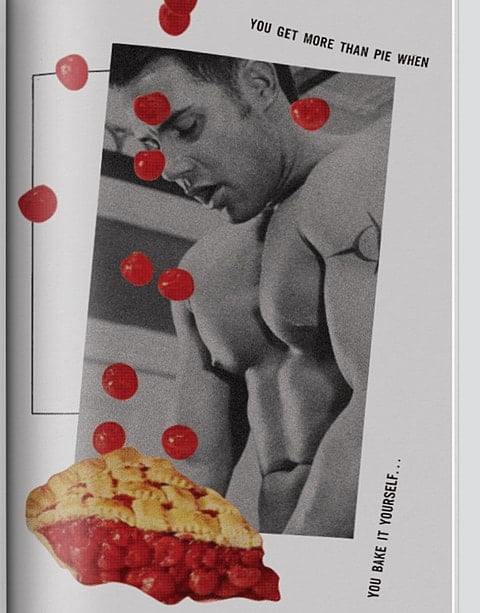 If you're looking for something a little more sultry than just sumptuous fare in your food magazines, new publication Mouthfeel might just be the new magazine for you, with dishes and dishy boys sure to whet your appetite.
The magazine explores the complexities of food and the characters involved, all from a gay point-of-view and with a hardcore punk aesthetic. Described as being "for readers with unrestrained appetites for food, men, music and humor" each issue promises to serve up profiles, photos, artwork, recipes, essays and more.
Says founder Founder and Creative Director Mac Malikowski of the project, "I wanted to bring together the culture I live in – a combo of food, coffee, humor, hardcore and some hot guys here and there to keep it interesting. My favorite media always carries the torch of counter-culture. And counter-culture to me has always generated the best in food, art, music and my favorite types of guys. It's a natural equation to me." 
Check out a few more snaps to give you a feel for
Mouthfeel
,
AFTER THE JUMP…
You can also purchase your print copy of the magazine
HERE
. The first issue is a limited edition run of 100 copies. Online content is slated to be released May 18.