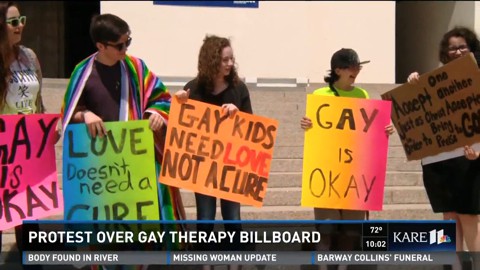 High school students gathered at the Minnesota Capitol on Saturday to protest a billboard promoting "ex-gay"  therapy on State Highway 10 in the town of Elk River.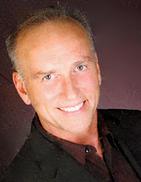 The billboard is an advertisement for David Pickup (right), who practices "reparative therapy" in Los Angeles and Dallas, and reportedly was put up with the help of Minnesota's anti-LGBT Pro-Family Forum. After Pickup recently put up a billboard in Dallas, the owner of the sign took it down after realizing what the ad was promoting.
KARE-TV reports on Saturday's protest in Minnesota: 
"We noticed the sign a few weeks ago and we knew instantaneously that it needed to be taken down. It's not OK," said 17-year-old Emily Motin, who helped coordinate the protest.

The billboard advertises Reparative Therapy asking "Do gay feelings mean you're "born gay?" People around the world say no!" … 

"We've researched the therapy and it has been shown to be horrible and tortuous to its patients," she said.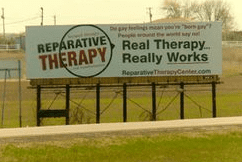 Pickup, who identifies as "ex-homosexual," told KARE-TV the billboard will be coming down in the next few weeks because the two-month contract is nearly up.
"Reparative therapists do not harm people," Pickup said. "We don't force them to change. We don't attack gay people. We don't tell them, oh, they should change." 
Watch KARE's report, AFTER THE  JUMP …