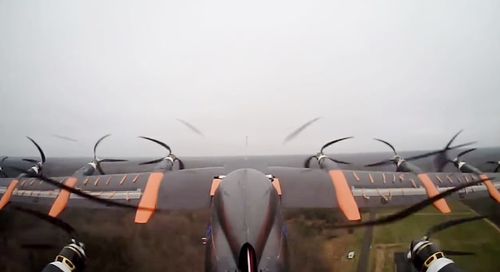 NASA's latest drone prototype, GL-10 (better known as the 'Greased Lighting') is a sight to behold – combining a helicopter's maneuverability and vertical take-off with an airplane's speed and endurance.
Oh, and its also quieter than your neighbor's lawnmower. 
Via NASA: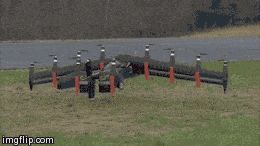 The team, at NASA's Langley Research Center in Hampton, Virginia, is looking at the idea initially as a potential unmanned aerial vehicle (UAV). "We have a couple of options that this concept could be good for," said Bill Fredericks, aerospace engineer. "It could be used for small package delivery or vertical take off and landing, long endurance surveillance for agriculture, mapping and other applications. A scaled up version — much larger than what we are testing now — would make also a great one to four person size personal air vehicle.""
Now if NASA could just get to work making one of those S.H.I.E.L.D. helicarriers from the Avengers films.
Watch the hybrid flyer in action, AFTER THE JUMP…