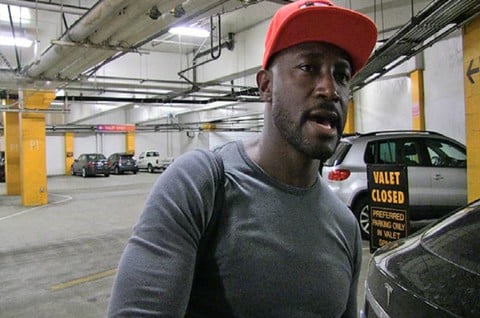 Taye Diggs, who will be playing the iconic role of trans East German rock star Hedwig on Broadway in Hedwig and the Angry Inch, recently told a TMZ paparazzo that he can't wait to let out his "inner homosexual" to play the title character, originated by show creator John Cameron Mitchell.
When asked whether this role will be a departure for him compared to other roles he's played, Diggs quipped,
I mean I went through a stage where I was a drag queen in high school in 10th and 11th grade. I experienced with homosexuality and ass play and so outside of that…I worked the streets…male prostitution—I'm kidding.
The paparazzo didn't seem to get it.
Diggs concluded by saying, "I have a flaming homosexual inside of me so I'm raring to let that out."
Watch Diggs talk Hedwig, AFTER THE JUMP…