The polling stations are open in Ireland and people have begun to weigh in on the marriage referendum. Voter surveys have consistently shown a strong (if slightly decreasing) majority of voters favor extending marriage rights to same-sex couples, but what happens if these polls turn out to be wrong?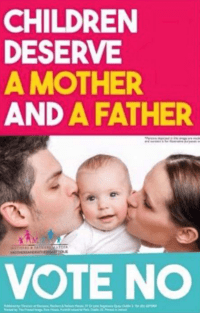 The Associated Press has an answer:
If the verdict is "no," Ireland's gay residents can continue to enter civil partnerships, marriage-style contracts legalized in Ireland in 2010. More than 1,000 gay couples have become civil partners in the past four years, giving them marriage-style rights on property, inheritance, tax and other financial matters. But legal experts say the partnerships are legally inferior to marriage in dozens of aspects. Some gay people say, in event of rejection, they might move to countries where same-sex marriage is legal. Advocates of gay marriage could push for another referendum, but that could take more than a decade.
Voting will continue until 22:00 BST (5pm ET) with counting due to start Saturday morning (4am ET)  
The Irish Independent has a live stream of referendum-related news coverage here.