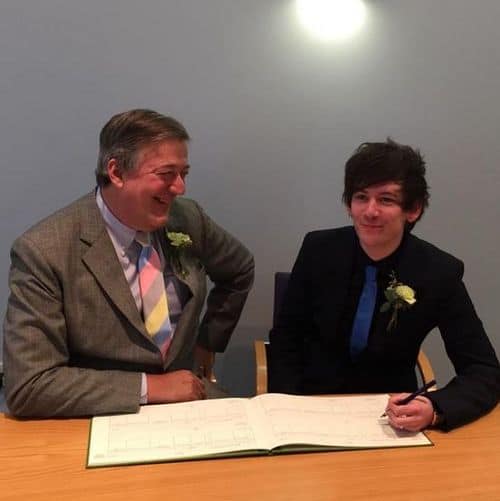 Stephen Fry's recent honeymoon with hubby Elliot Spencer in Honduras was abruptly cut short after the newlyweds encountered homophobic resistance from some locals.
The Daily Mail has the story: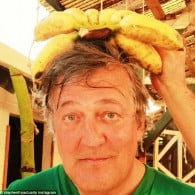 The QI presenter, 57, chose to take Elliott, who is 30 years his junior, to Honduras, the Catholic Central American country where gay marriage is banned and there is widespread disdain for homosexuality, although gay acts are not illegal.
'We had a problem when we visited Honduras on holiday,' Elliott admits. 'It was homophobia. I don't want to go into detail, but we had to leave.'
The tabloid also notes that when the couple were in Honduras, Fry announced he was quitting Instagram after being "hounded off" for posting a photograph of himself with bananas on his head.
Fry and Spencer married in January.
(top photo via twitter)