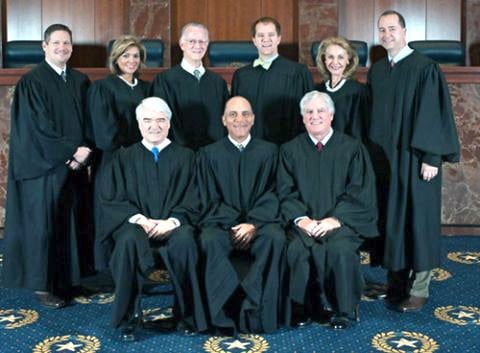 Six years after two same-sex divorce petitions were filed in Texas, the state Supreme Court upheld one of them and dismissed the other because one of the parties died.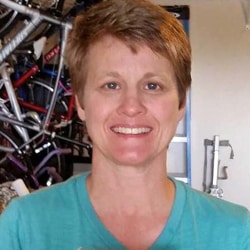 The 5-3 decision from the Texas Supreme Court was handed down just days before the U.S. Supreme Court issues its ruling on same-sex marriage. The all-Republican Texas Supreme Court ruled on procedural grounds that GOP former Attorney General Greg Abbott didn't have standing to challenge the divorce of Angelique Naylor (right, above) and Sabina Daly, which was granted by a district judge in Austin, because he intervened too late.
The Texas Supreme Court also dismissed the divorce petition of a Dallas couple, Jeffrey Buck (right, below) and Henry Buck, because Henry Buck died earlier this year. The court did not address the question of whether Texas' marriage bans violate the rights of same-sex couples under the U.S. Constitution. However, it left in a place an awful, anti-gay ruling from an appeals court in the Dallas case.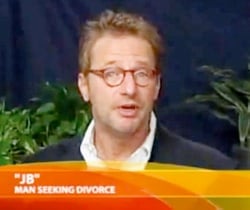 It's unclear why the court, long thought to have been waiting for the SCOTUS decision, opted to finally dispose of the cases. However, one attorney for the couples speculated that it did so to avoid having to issue a pro-marriage equality opinion to correspond with the high court's ruling.
In any case, Abbott—who is now the state's governor—wasn't pleased with the outcome:
"The Texas Supreme Court's decision is disappointing and legally incorrect," Abbott said in a statement. "The Court mistakenly relied on a technicality to allow this divorce to proceed. Importantly, the Supreme Court did not address the Texas Constitution's definition of marriage—and marriage in Texas remains an institution between one man and one woman. The Texas Constitution continues to stand as the governing law for marriage in the State of Texas. The State and all political subdivisions in Texas remain prohibited by the Texas Constitution from giving effect to a same-sex marriage or any document recognizing one—including the divorce decree in this case."
Jonathan Saenz, president of the anti-LGBT group Texas Values, also criticized the decision:
"Today five members of the Texas Supreme Court refused to vacate a patently illegal and unconstitutional divorce decree entered by a Travis County district court. Worse, they refused even to consider the appeal brought by the Attorney General in response to this lawless act."