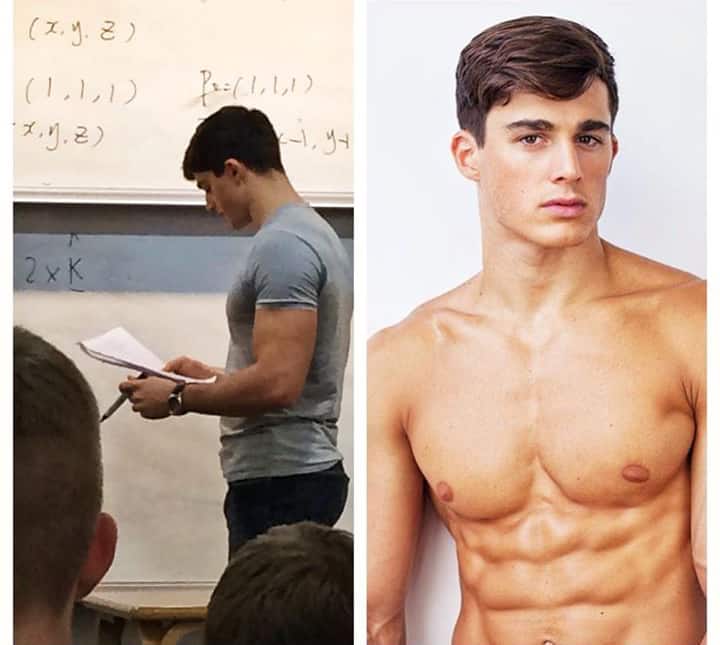 Pietro Boselli, the hot male model who moonlights as a lecturer at University College London on a different type of modeling (mathematical, that is) is in Milan for the city's Fashion Week and just finished a shoot for GQ that puts his good looks to good use.
Boselli posted the below pic to Instagram which shows the math teacher / model striking a pose with fellow models River Viiperi and Parker Gregory.
In addition to being an in-demand model who just about broke the internet earlier this year, Boselli's mathematics credentials are no joke. He holds a Ph.D in mechanical engineering (with honors) and graduated with distinction and a specialization in computational design. He's also only 26.
Boselli's GQ cohort Viiperi posted the threesome striking an ever-so-slightly different pose below.
Truly a trifecta of hotness.