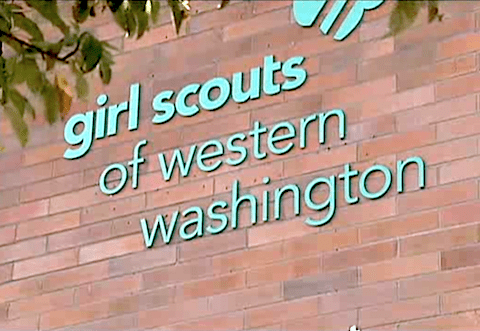 The Girl Scouts of Western Washington returned a whopping $100,000 donation from an unnamed donor after the donor specified that the money not be used to "support transgender girls," reports The Christian Science Monitor. The donor specifically asks the organization to "please guarantee that our gift will not be used to support transgender girls. If you can't, please return the money," in a stipulation letter mailed to the organization in May.
Megan Ferland, Chief Executive Officer of the Girl Scouts of Western Washington, expressed that the donor's stipulation letter runs contrary to what the Girl Scouts of America stand for:
"Girl Scouts is for every girl and every girl should have the opportunity to be a Girl Scout if she wants to."
The Girl Scouts of Western Washington setup an Indiegogo campaign and minced no words in its campaign's description asking donors to "help us raise back the $100,000 a donor asked us to return because we welcome transgender girls." The campaign has since raised over $294,000 in its online campaign alone, which is more than enough to send upwards of 500 girl scouts to the organization's camp.
The Girl Scouts of America made headlines in May when they announced they would start accepting transgender girls in their organization. Watch KIRO 7's coverage of Girl Scouts of Western Washington's Indiegogo campaign below: