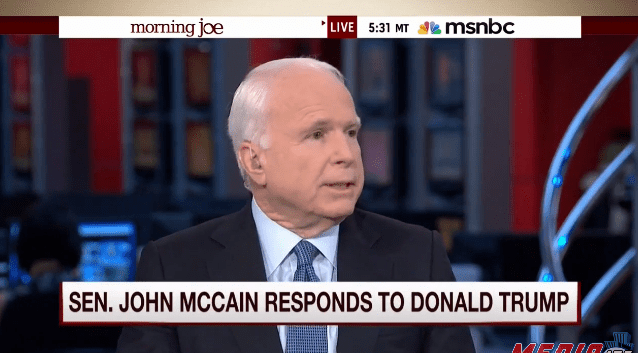 Appearing on MSNBC's Morning Joe earlier, Sen. John McCain shared his thoughts on Donald Trump's recent, controversial comments calling the Vietnam War vet's record into question and claiming he likes people who "weren't captured."
McCain said that he didn't think Trump owed him an apology but that the 2016 presidential contender should apologize to other POWs and their families.
"I think the point there is there are so many men and some women who served and sacrificed and happened to be held prisoner and somehow to denigrate that any way – their service – is offensive to most of our veterans," said McCain.
McCain also declined to apologize for previously calling Trump supporters "crazies" – saying he meant it as a term of endearment.