> A look at who's in and who's out of the next GOP presidential debate.
> This claimed discovery of a Nazi gold train in western Poland is something straight out of Indiana Jones.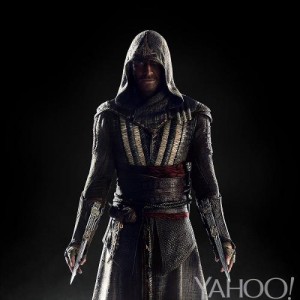 > First look at Michael Fassbender in Assassin's Creed.
> LGBT activists express anger over Rentboy.com raid. "It's troubling to think that we're investing resources and time to target Rentboy and sex workers," said writer/activist Alex Garner, "when what we really should be having is a reasonable and thoughtful conversation about the decriminalization of sex work."
> Meet the young people who refuse to define their sexuality.
> Friction between LGBT Catholics and the Church mounts before Pope Francis's visit to Philadelphia next month.
> Ridley Scott confirms Prometheus 2 is his next movie.
> Donald Trump: "I will be the best thing that ever happened to women"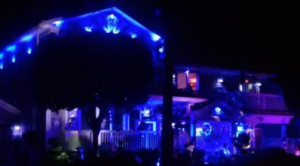 > One New Jersey man's blue house is making his neighbors see red.
> Chris Martin and Jennifer Lawrence have reportedly called it quits.
> New concept art reveals the opposing superhero teams in Captain America: Civil War.
> Ellen and Portia have a happy date night together.
> Ben Affleck has officially taken off his wedding ring.
> Oxford Dictonary adds "manspreading," "hangry," "wine o' clock" and other slag terms.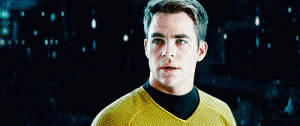 > Celebrate Chris Pine's 35th birthday today with a GIF tribute to those beautiful blue eyes.
> New report shows average life expectancy among people worldwide has risen by more than six years since 1990.
> Ten years after Hurricane Katrina, presidential historian Douglas Brinkley tallies the cost of George W. Bush's incompetence. "Unlike Ronald Reagan, after theChallenger explosion, or Bill Clinton, after the Oklahoma City bombing, Bush had failed to feel the profound implications of the moment as his predecessors had. He didn't scramble into action. He didn't touch the nation's heartstrings by using epic oratory to inform the disaster. What we got, instead, were guitar chords and terse speeches void of human pathos. No matter how the Bush library in Dallas tries to spin Bush's Katrina performance, we all know he deserved an F in crisis management."
> There may be TWO seasons of American Horror Story in 2016.