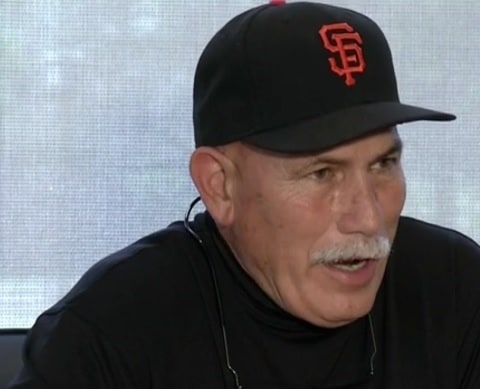 A former Georgia college coach has denied claims that he created a hostile environment for gay student athletes.
Armstrong State University (ASU) head coach Ted Evans worked at the college for 12 years, leading the Lady Pirates to 11 NCAA Division II tournament appearances.
He was removed from his position following a three-week investigation. In a statement released last week, ASU said:
"After careful consideration the Armstrong State University athletic department has decided to part ways with head coach Ted Evans and pursue new leadership for the Pirate softball program. We thank coach Evans for his 12 years of service to the Pirates and look forward to building upon recent successes on the field."
Evans had been placed on administrative leave pending an investigation relating to complaints the college had received.
Armstrong Fires Softball Coach Ted Evans – Armstrong State University's Athletic Department fired Ted Evans on … https://t.co/e4IYfgXnb5

— WSAV News 3 (@WSAV) June 23, 2016
Savannah now reports:
"Everyone is trying to figure out why I take a team to the world series, and then I get fired," Evans said. "I must have done something terribly wrong. I've been there 12 years, and there was nothing different here this year than any other year."
The only thing that was different, he said, was that from the beginning of the season his players struggled to bond as a team.
"The team didn't get along very well, which is a very important aspect in the softball world. I got a lot tougher with them about getting along. For a while, it went really well. It really kind of imploded at the world series."
Evans said he was interviewed by an investigator for "two to three hours" about certain instances that have happened over the years involving the alleged harsh treatment of gay players. One of them happened in Denver during one of ASU's three games against Humboldt State in the College World Series. With Humboldt State batting with a runner on second, a base hit came to an outfielder who Evans said is "openly gay." The coach said instead of the outfielder immediately throwing home after scooping up the ball, she looked to see whether the runner was heading home. That mistake caused a late throw, and a run scored, Evans said.
"Instead of firing it home like she was supposed to, she pauses and looks at the runner, then she throws it home, and then it was too late," he said. "I got on her case because she didn't do something she was supposed to do. I hold my kids accountable.
"She made a fabulous catch two innings later, and I gave her a big hug. She's one of my favorite kids on the team."
Evans added that a number of gay players had come through his program and he had hired gay assistant coaches. "I've never had a problem with them," he said. "I don't care if you're gay. I just want you to be happy and have a great life. It's way above my pay grade to be judgmental. It's not part of who I am."
Despite losing his position at ASU, he said "it's been such a great experience for me to have worked with so many great kids. My life has been enhanced because of this job and who I've gotten to work with."
Evans is appealing the decision.
Watch an interview with Evans below.