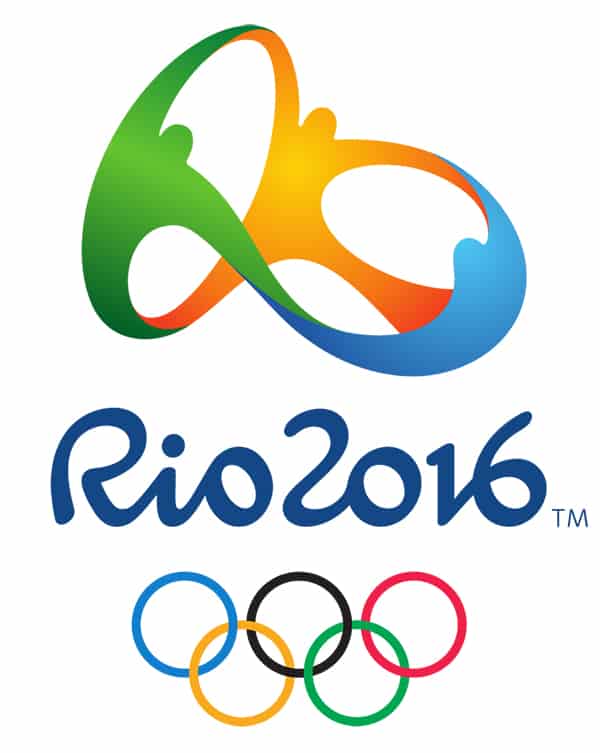 Sun is shining bright again in Rio and beaches will start filling up soon as the second week of competition goes underway. The celebrity attention has started to shift from Michael Phelps to Usain Bolt, who's confident he can get a gold medal for the 100m, 200m, and 4x100m races for the third consecutive Olympics.
But before we change gears completely, let's take a look at what happened on day seven of Rio 2016:
Team USA hit the 50 medal mark, with 20 gold, 13 silver and 17 bronze:
here's the #Rio2016 #OlympicGames medal count pic.twitter.com/alf1jzpFUb

— Rio 2016 (@Rio2016) August 13, 2016
♦
Two openly-lesbian soccer coaches, Jill Ellis of the U.S.A and Pia Sundhage of Sweden (plus five publicly out players between both teams) battled it out during the quarterfinals. After a dramatic 1-1 match which had to end in penalty kicks, Sweden won and sent Team USA home. The Americans were the defending gold medalist, and favorite to win gold.
Goalkeeper Hope Solo, one of the stars of the American team, didn't take it too well. She called Sweden "cowards" and claimed that the "best team did not win," causing a major backlash on social media.
To add to the drama, Sweden's coach Sundhage had previously coached Solo and the American team from 2008 to 2012. She fired back: "I don't give a crap [about what Solo said]," she told Sports Illustrated. "I'm going to Rio, she's going home."
Then Solo sort of apologized: "not all wins have been pretty," she said in a tweet.
.@nrarmour: Hope Solo is an embarrassment to both her team and her country. https://t.co/94rvCF73MW

— USA TODAY Sports (@usatodaysports) August 13, 2016
♦
Solo should know better. Before she arrived in Brazil, she joked on Twitter about being #zikaproof on the #RoadToRio and the host country didn't find it very funny.
At every game, whenever she touched the ball, a loud chorus of boos coming from tens of thousands of fans would fill the stadium. The boos would go on for a few seconds — until she kicked the ball — when the entire stadium would yell in unison: "ZIKA!"
Not sharing this!!! Get your own! #zikaproof #RoadToRio pic.twitter.com/y3d8hnuEjk

— Hope Solo (@hopesolo) July 22, 2016
If anyone in the village forgets to pack repellent, come and see me…#DeptOfDefense #zikaproof pic.twitter.com/x8RdUV6M7c

— Hope Solo (@hopesolo) July 22, 2016
https://www.youtube.com/watch?v=Ilb1h8UfBNw
♦
Speaking of tension, Egyptian judoka Islam El Shehaby refused to shake hands with his opponent Or Sasson of Israel after losing in a first-round match in the heaviest weight class.
https://twitter.com/zaidbenjamin/status/764145005770502144
"That is extremely rare in judo," the American coach Jimmy Pedro told the New York Times. "It is especially disrespectful considering it was a clean throw and a fair match. It was completely dishonorable and totally unsportsmanlike on the part of the Egyptian."
♦
American swimmer Katie Ledecky won her fourth gold medal on the 800-meter freestyle, breaking her own world record winning by an eternity of 11.38 seconds — or almost half a pool length.
Katie Ledecky, pictured with the 7 next best swimmers in the world. pic.twitter.com/3C08xu9DL7

— Rodger Sherman (@rodger) August 13, 2016
♦
Brazilian news portal UOL reported about Ooohlympics, PornHub's abstinence campaign which offers free Pornhub Premium memberships to all Rio visitors and locals during the games.
"The authorities are recommending abstinence in order to combat Zika. That's not so easy in the world's sexiest city," the site says. "So, in order to help you avoid temptation, we are offering free Pornhub Premium memberships to anyone who is in Rio during the games. That way, even though you'll have to dedicate yourself to only individual sports these Olympics, you'll still feel like a champion."
Check out the video explainer below. It's kind of brilliant:
♦
And if you want to party like the locals in Rio tonight, here are few places to check out:
You can never go wrong with world-famous megaclub The Week, for an all-night dance fest. The club is located at Rua Sacadura Cabral, 135. (Tip: if you don't want to sound too much like a tourist, the correct pronunciation is Deh Weekey.)
To Nem Aí is a cute bar in Ipanema, located just two blocks from the gay beach at Rua Farme de Amoedo, 57. Perfect for pre-kiki.
Galeria Café also in Ipanema (Rua Teixeira de Melo, 31) is celebrating Rio 2016 with a tribute to dance floor divas, throwing its Let's Movie party.
Bear Nation is a popular dance party for the carioca bear community and their lovers. Tonight's edition will be at La Paz, located at Rua do Resende, 82, Lapa
For a more alternative crowd, you should head downtown to Lapa for a special anniversary edition of the Warsaw party, at Oficina Club (Av. Mem de Sá, 122).