Sponsored by Lexus
https://www.facebook.com/towleroad.page/videos/10157406224090507/
Julius Poole produces photo shoots and fashion shows, jet-setting globally and managing different aspects of high-profile, big-budget productions including casting and production for world-class photographers including David LaChapelle, Jean Baptiste Mondino, Ellen von Unwerth, and Steven Klein.
He says that the biggest disadvantage for him working in fashion is that, "nine times out of ten, I can be the only black person on set." It's a topic he has discussed with other black creative executives and shared his perspective on with us in this, the third of our AskTell Act Video Series: New York Stories, sponsored by Lexus.
Poole has just returned from Antwerp where he worked with luxury designer fashion label A.F. Vandevorst casting a shoot that included a pair of diamond boots, valued at $3.1 million that are now in the Guinness Book of World Records as the worlds "most valuable boots."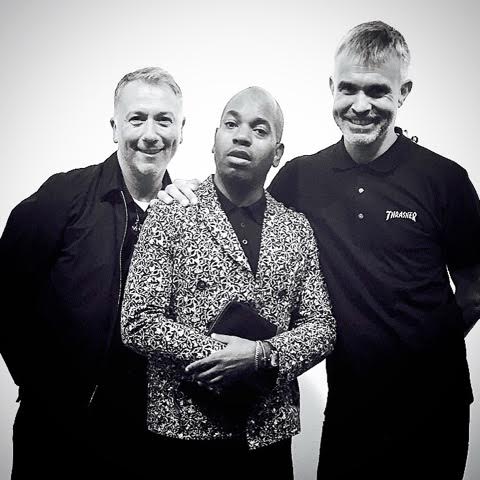 Raised in a small town, Poole moved to New York in 1987 and has found the diversity in every aspect of life to be what he needs for his creativity and "to see life in the world in a different way." It has also allowed him to embrace being gay and to be able to see his role in creating a future for the fashion industry.
We recently met up at The Standard hotel in New York's East Village where Poole described the challenges and excitement of being on the line, responsible for big-budget, high-value productions that might be a 15 minute show or a multiple-day shoot, but which determine a company's fortunes for the season.
As he told Resource magazine,
"Producing a show is a schizophrenic mix of big-picture planning and micro-managing: you work with the designer on the story and atmosphere, and then place options on hair and makeup and stylists who suit your vision, look for an appropriate venue, define the lighting and music, and work on timing the models. You also need to know who to invite and where to sit them. With so much riding on these fifteen minutes, there's no room for error."