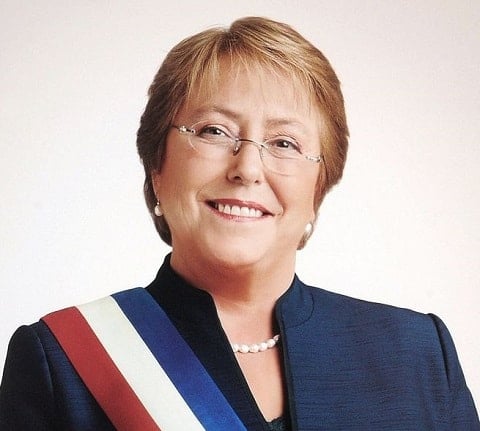 Chile's President Michelle Bachelet has said she intends to send a bill legalizing same-sex marriage to Congress in the first half of 2017.
Same-sex civil unions became legal in Chile last October.
Bachelet made the announcement while speaking on Wednesday during a United Nations General Assembly panel on LGBT rights.
COUNTRY TO WATCH: CHILE – Chile's president to send a #MarriageEquality bill to Congress in 2017 https://t.co/1C2ht0ti2V

— LibertyEdForum (@LibertyEdForum) September 22, 2016
Via Reuters:
"My government has committed to submit to Congress a bill on marriage equality during the first half of 2017," Bachelet said, according to a transcript of her remarks.
"Furthermore, it will also consider governmental support for several measures destined to strengthen the rights of the LGBT community, including reforms to anti-discrimination laws." […]
Legalizing same-sex marriage would give Chilean couples additional welfare and state life insurance rights, among other benefits, and clarify adoption rules, according to gay rights groups.
Same-sex marriage has been legalized in recent years in Argentina, Brazil, Uruguay, and parts of Mexico, despite the powerful influence of the Catholic Church, which opposes such unions.
Watch a report on the legalization of same-sex civil unions in Chile, below.
(Image via Wikipedia)