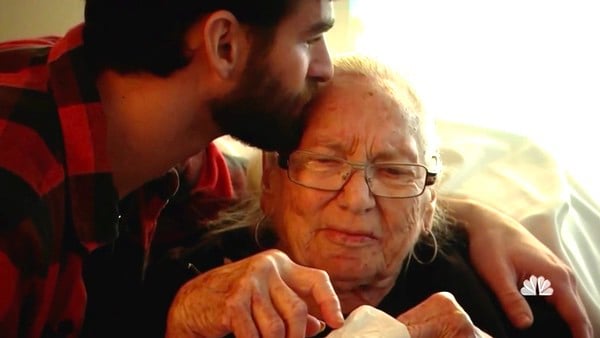 If you follow Chris Salvatore, an actor gay audiences might know from the movies Eating Out, on social media, you've been following the extraordinary four-year relationship he has with his neighbor Norma.
https://www.instagram.com/p/BOv5RtYjQmM/?taken-by=chrissalvatore&hl=en
Salvatore began featuring Norma in his web videos and their relationship grew. He became  a part of her life, and as she began ailing from leukemia and pneumonia, he took the 89-year-old in to his home to care for her.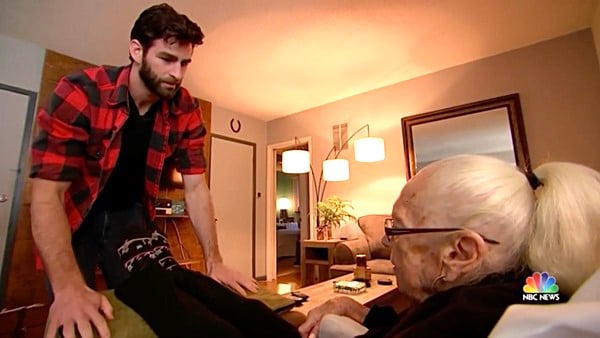 Now, the mainstream media has taken notice of Salvatore's loving gesture, and their uncommon bond.
Wrote Salvatore 6 days ago on a GoFundMe page set up to cover Norma's medical costs which has already raised more than $66,000.
We are reaching the 2 month mark since Norma has come home from the hospital and I am so happy to share that she is continuing to prove the doctors and nurses wrong by continuing to THRIVE! To prolong the remaining funds Norma and I have decided to move her into my apartment across the hall where she now has her own beautiful room and bathroom! She loves it! I do most of my work at home so I am here most of the time to care for her so it only made sense to the both of us. She is my adopted grandmother after all and I am her grandson she never had. 🙂 We will still have caregivers coming in to care for her as well as her weekly hospice visits from the nurses and doctors so any excess funds raised will go towards caregivers as well as medical bills. Thank you all so much for continuing to give Norma the quality care she deserves!
Watch NBC News' report on Chris and Norma: