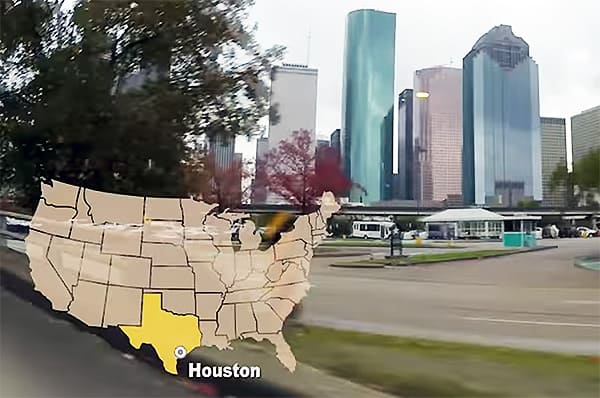 You might say he needs a safe space or a trigger warning: Judge Gary Suttles, who works for the Social Security Administration, is suing to prevent his employers from taking disciplinary action against him for repeatedly refusing to watch a 17-minute mandatory training video on diversity and LGBT awareness issues.
The Houston-based judge filed in a Texas federal court on Thursday in an attempt to save his job before a federal panel can hear his objections based on the First Amendment and religious protections under the Civil Rights Act.
"The agency has wholly failed to work in good faith to reasonably accommodate Judge Suttles' sincerely held religious belief against watching" the video, the complaint says.
The agency violated his rights, the complaint says, "by discriminating against him on the basis of his religion, creating a religiously hostile work environment," and by "retaliating against him for his protected activity of seeking a religious accommodation."
The video stems from a 2011 Obama administration directive to its federal agencies to provide for diversity and inclusion in their interactions with the public they serve. The SSA sent out an e-mail last May pointing its employees to a 17-minute video entitled "Lesbian, Gay, Bisexual and Transgender (LGBT) Community" that offered "a brief session on tips for increasing cultural awareness in a diverse and inclusive environment."
Suttles balked, telling his superior that he is "already fully aware to treat all persons with respect and dignity and have done so [his entire life," which he has clearly demonstrated by this extreme course of action to not be enlightened with respect to an entire segment of the general populace. A tug-of-war ensued in which Suttles demanded alternative routes to fulfilling the requirement, but when he was permitted to simply read a transcript of the video, he further declined to do so.
The federal judiciary has not been particularly sympathetic to people who refuse to carry out governmental duties on the basis of "religious freedom," most prominently in the recent Kim Davis case. (One wonders if a divorce court judge could refuse to serve adulterers or a pacifist judge to serve veterans.) Furthermore, the suit did not elaborate on what these religious objections are in particular.
Although Suttles alleges to a spotless record in his post held since 2005, following an April 2014 hearing he drew censure for ridiculing a Navy veteran for claiming post-traumatic stress disorder: "I mean, hey, you were in the Navy. You weren't even fighting on the ground. To me it would have been exciting. What do you mean stressful?" (This is another example of the aforementioned respect and dignity.) The SSA was forced to issue an apology to the man on his behalf.
The Equal Employment Opportunity Commission will not finish conducting its review of Suttles's case until mid-March, after a deadline set by his employer.